The following letter has been submitted to the Sheffield Telegraph by Jason Leman.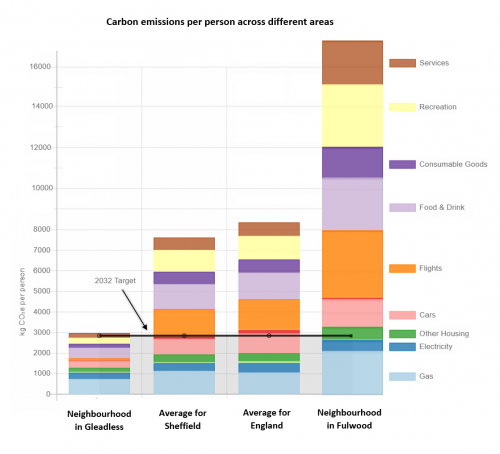 There's nothing much scarier than feeling like things are out of control. It's what fairground rides make a living out of. But with fairground rides, we know where the ride is going. Lately, a couple of things have come along that feel out of control and we don't know how things will go. The pandemic has killed millions, shut down health services and taken away freedoms. The climate crisis has flooded, burnt, and swept away the future for communities close to home and around the globe. We know that the earlier we act, the more we can take control, but what difference can we make?
The new website www.carbon.place shows carbon emissions per person from across Sheffield. As ever with these kinds of stats, we see the city split North/East to South/West. For example, the carbon emissions per person in some areas of Fulwood are double the average for Sheffield and five times more than in some areas of Gleadless. We have some tough choices to make. Sheffield Green Party have committed Sheffield Council to being carbon zero by 2030. Several Sheffield businesses have committed to the same target. There needs to be more. We all need to take responsibility for what we can do.
The positive thing is, people with higher incomes have the biggest opportunity to make an impact. On www.carbon.place we can see where most carbon emissions across the city come from; flying, leisure, food and drink, and gas for heating. There are a lot of people across the city who can make changes right now that will benefit everyone. Enjoy staycations, use Skype and not flights for business, eat plant-based and local food, switch to renewable energy and heat-pumps, change pensions to carbon-neutral options. We don't know what the future holds, but if we act now, then we can take a little bit of control. Leave the fairground rides to the fairground.
Yours faithfully,
Jason Leman