A really good article today in SheffieldStar on buses. Everyone agrees that buses should be "better", but there is a lack of willingness to tackle one of the major problems: private cars. Traffic made by cars holds up buses and contributes to climate emergency and air pollution.
We back the calls for re-regulating the buses, but also the need for greater priority for public and active travel: that means shifting priority & space away from cars so buses can get around quickly and people can walk and cycle quickly and, importantly, safely. Revolutionising our transport patterns is a crucial recommendation from Pathways to Zero Carbon in Sheffield report by Arup, and is needed to be zero carbon by 2030, as well as to improve our health.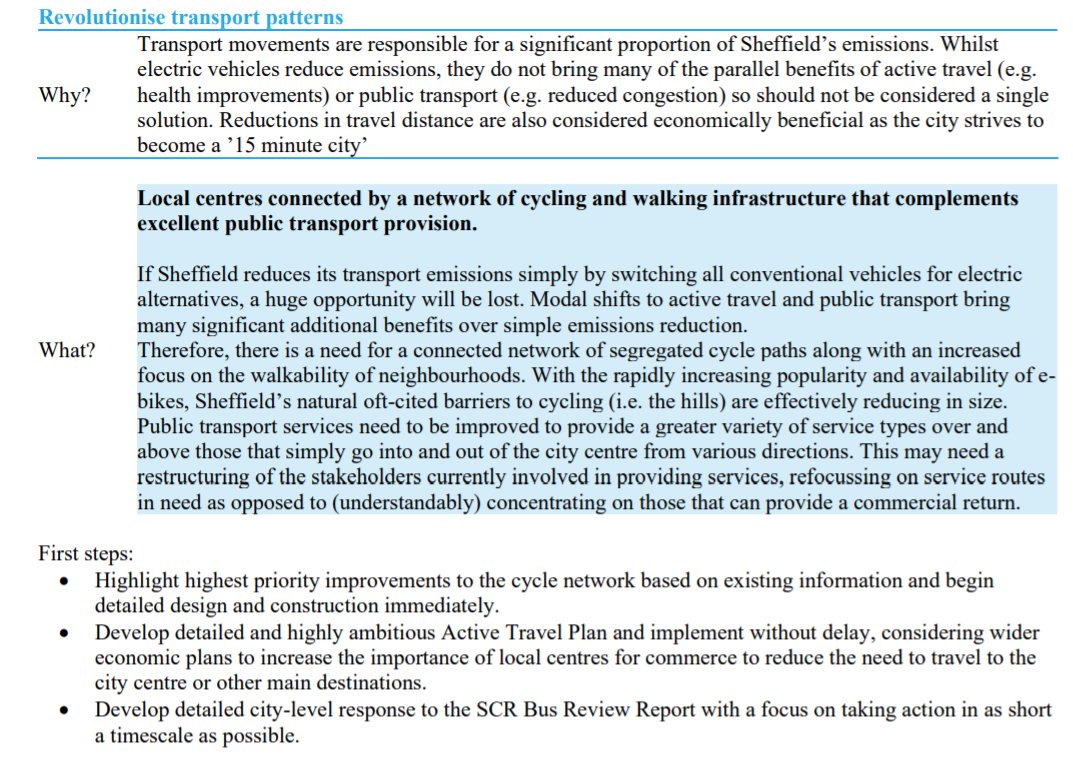 To meet this implementing the ConnectingSheffield schemes is a necessity. They are major funded schemes to add segregated bike lanes, bus lanes and bus gates, designed & consulted on to improve walking, cycling, accessibility and bus journeys. (connectingsheffield.commonplace.is) The future of Pinstone St lies at the heart of delivering these schemes. It has been suggested that we should allow "low emission buses" on Pinstone St where it's currently closed to motor traffic, Sheffield currently has none & this isn't compatible with plans 👇 @CycleSheffield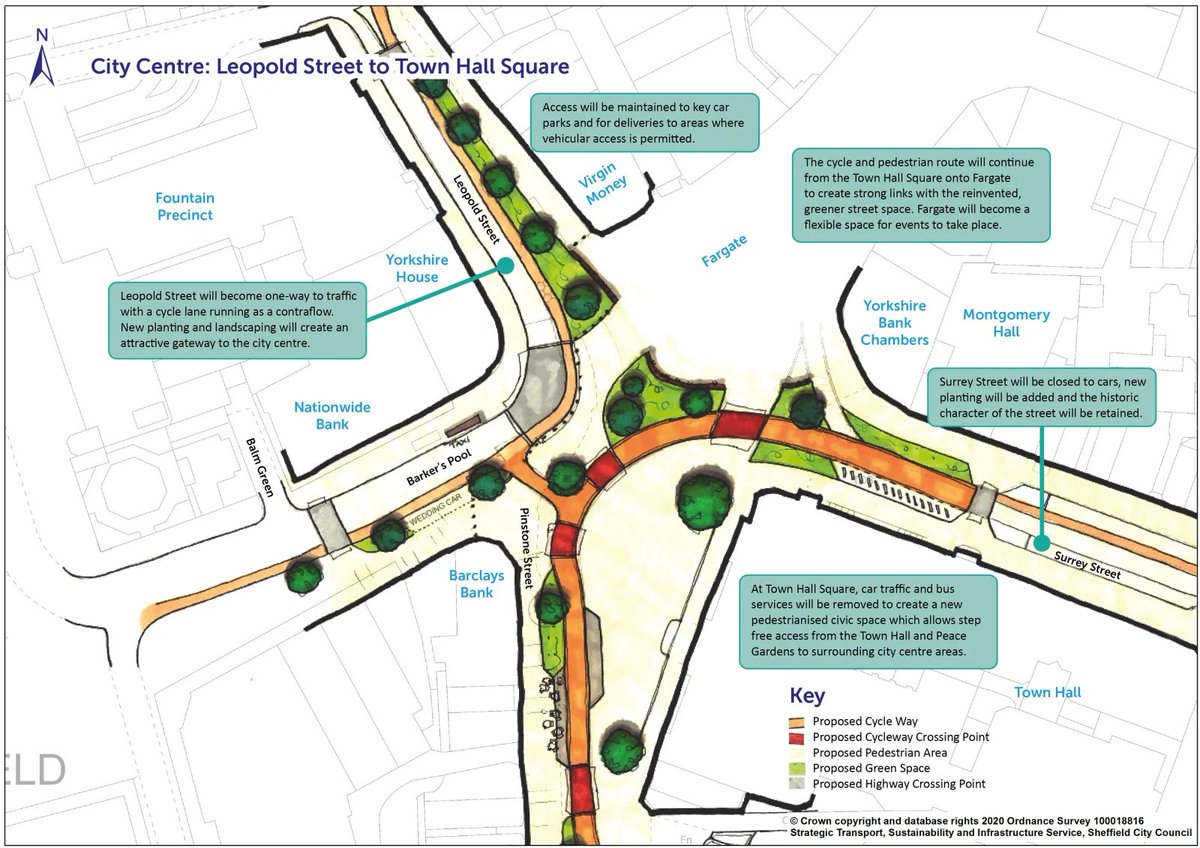 At the overview and scrutiny committee it was raised by a transport officer that the proposed electric freebee bus could stop as close as the jewelers at the corner of Barkers Pool without negatively affecting the plans, we do not need it to run on Pinstone St to service the area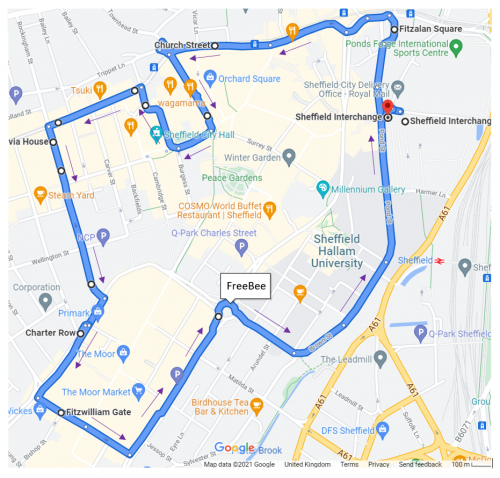 This is a win win allowing people to easily get around the city centre for free in a clean and accessible manner, as well as allowing greater space for walking, cycling and mobility needs and greening the city centre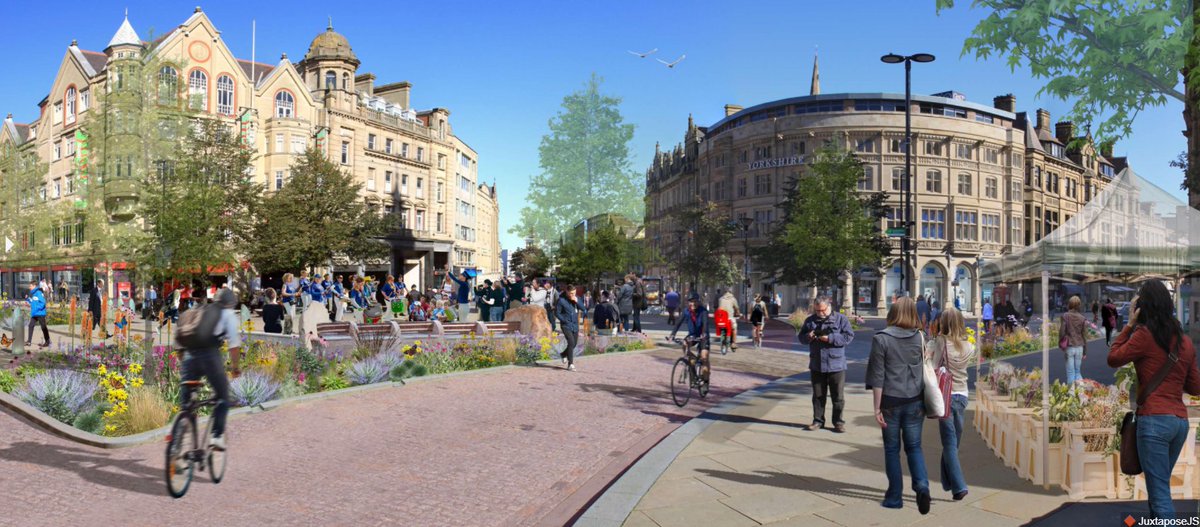 There are significant bus time advantages in not having motor traffic run on Pinstone St, with improvements already seen and more expected with the planned bus gate to restrict private car traffic heading towards Castle Square from Furnival Gate on Arundel Gate by Novohotel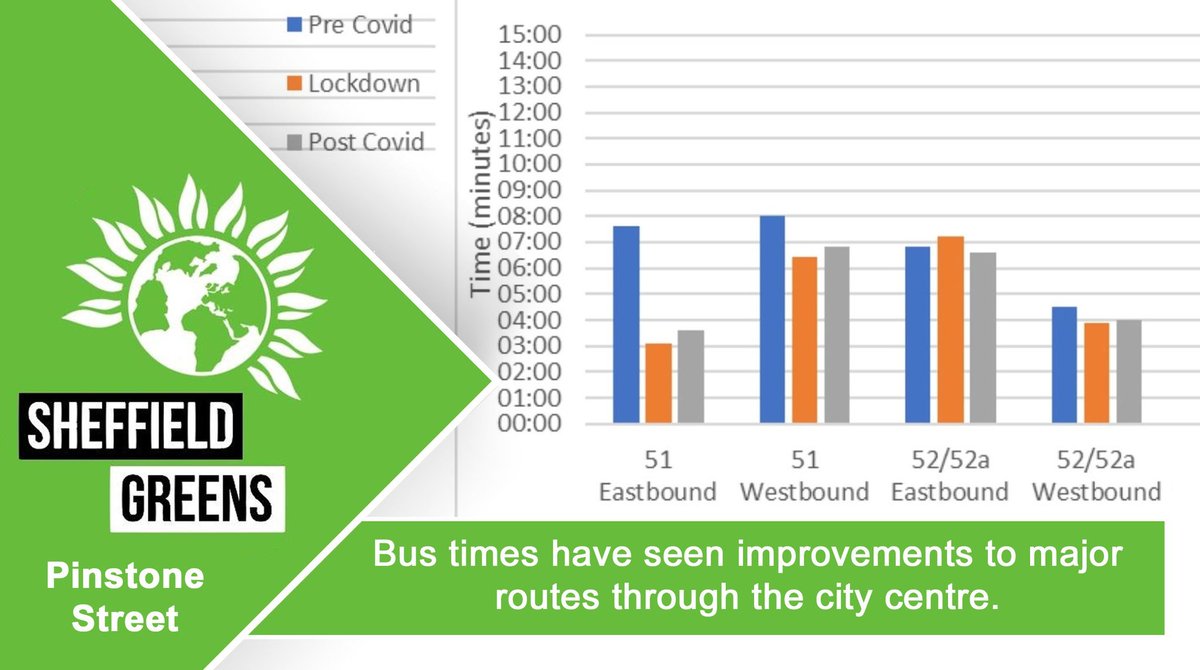 And significant health benefits in improving active travel infrastructure in Sheffield. We need to be listening to our Director of Public Health, Greg Fell, in his blog on the need for active & public travel improvements and need to reprioritise.
And listening to the health professionals and many people who started and have signed the petition to keep Pinstone St motor traffic free. Please read the petition text, it is full of important points from a health perspective, at Change.org
It was disappointing that in The Star article none of the Labour MPs stepped up to plate to address the need to change traffic priorities. Yes re-regulation is sorely needed for cheap, green public transport based on need not market, but also the priority currently given to cars
Improving our bus services is a political choice. Let's make it #Sheffield