Sheffield Green Party councillors have secured a Clean Air Zone for the City Centre. The introduction of the Clean Air Zone is crucial to meet the council's legal obligation to reduce roadside emissions from older, polluting vehicles in the shortest time possible. 
Cllr Douglas Johnson, Executive Member for Climate Change, Environment and Transport and leader of the Green Party group on Council, said:
"Clean air benefits us all and none more so than those who have to drive in it.  It's in our power to reduce air pollution, which means it's in our power to save lives. Air pollution contributes to the early deaths of 500 people every year in Sheffield It particularly affects young children and people with underlying respiratory conditions.
"The Clean Air Zone means we support small businesses and taxi owners to upgrade their vehicles, to get older, dirty vehicles off the road and to clean up the city. There are exemptions for those who fall between the gaps. It forms part of the broader city centre strategy, including better public transport, better walking and cycling routes and better spaces for people to work, live and play."
"We believe this will end months of uncertainty for the taxi trade and give them a clear steer for the standards that will be expected for today's taxi fleet."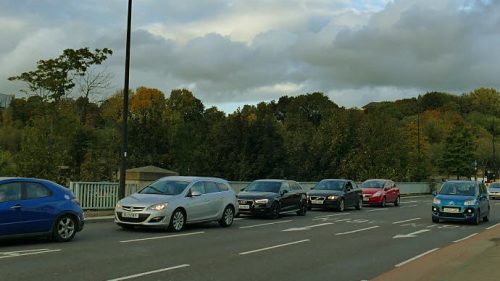 Sheffield Green councillors have continually stressed the need to support small businesses and taxi drivers to reduce their emissions, by offering grants and loans to upgrade their vehicles. 
Other cities have seen drops of up to 40% in some air-pollutants after introducing Clean Air Zones, along with drops in greenhouse gas emissions. Further steps towards introducing the CAZ include: the announcement of a grants scheme; a public consultation in November; the submission of revised plans to the council in the new year; and a charging scheme for polluting vehicles coming into force in 2022.   
Notes:
A Category C Clean Air Zone (CAZ) will be introduced next year, using £24 million of central government funding to help local drivers convert to cleaner vehicles. Buses, taxis, vans, lorries and coaches which do not meet the Euro 6 diesel or the Euro 4 petrol emissions standard will be charged. Private cars and motorbikes will not be. The zone covers the inner ring road and city centre, including Park Square and the A61 / Parkway junction, and will be enforced using automatic cameras. Proposed charges are £10 a day for LGVs and taxis, and £50 a day for buses, coaches and HGVs.  
Funding will also be available to help local taxi drivers and businesses upgrade to electric or ultra-low-emissions (ULEV) vehicles. These include up to £10,000 grants for electric/ULEV wheelchair-accessible hackney carriages, up to £3,000 grants for local private hire taxi drivers up upgrade to electric or ultra-low emissions vehicles, and up to £3,500 grants for local businesses to upgrade to electric or ultra-low emissions vans.