Sheffield Green Party member Jason Leman writes on the subject of all day bus lanes.
An idea to consider introducing all-day bus lanes on Abbeydale Road and Ecclesall Road has sparked a heated debate in the local papers. A consultation on "Connecting Sheffield" plans for the roads, which have a range of measures proposed, include getting feedback on the general approach to making bus lanes full time. The Government funded "Connecting Sheffield" scheme aims to cut pollution, tackle climate change, and improve transport for everyone. Sheffield Green Party see it as an opportunity to find out what kind of city people want to live in and how we can get there. Abbeydale Road and Ecclesall Road are now often overloaded with traffic. If we can still get to local shops and cafes, then won't it be great to have a way of doing this with less congestion and less pollution?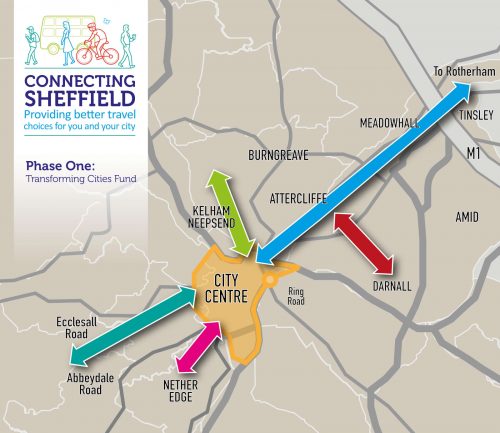 Any individual or family who owns a car makes a decision about whether they go by car every time they make a journey. Cars are very convenient, but they take up space on the road, create pollution and dangers to others, and need a parking space at the other end. Each individual or family who can shift to walking, cycling, or using the bus for a journey helps everyone. Smoother running buses would help people make that change. They would also benefit the 75,000 households in Sheffield who don't have a car.
All-day bus lanes have worked well in other parts of the city to help buses run smoother, so could be the right solution for Abbeydale Road and Ecclesall Road. Whatever your views on this plan, we need to talk about how we get to a better Sheffield. A city with less congestion and cleaner air. A city with local shopping and leisure areas that are pleasant and good to walk around. A city where it's easier to get around by public transport, bicycle and on-foot. Obviously, it is important that access needs for all are fully considered. There will be a full consultation on bus lanes and parking next year but as a first step, I'd encourage people to have a look at the current Connecting Sheffield plans and make your views known at 
https://connectingsheffield.commonplace.is/