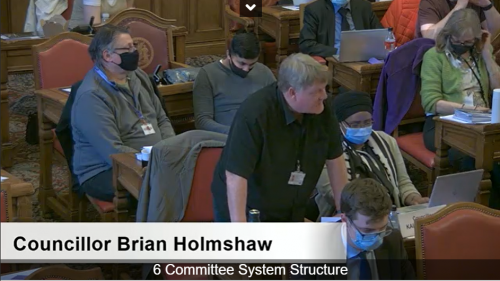 Greens on Sheffield City Council have welcomed the introduction of a more democratic Committee system on Sheffield City Council where all 84 Councillors are directly involved in decision making.

The proposals mean an end of the Cabinet model where only the 10 members on it are able to vote on issues that affect people's everyday lives. The decisions by the then Labour Cabinet leading to the felling of thousands of street trees and trying to jail protestors played a large part in the positive vote for a committee system in the referendum held last May.

Green Councillor for Broomhill and Sharrow Vale Brian Holmshaw paid tribute to the independent 'It's our City' campaign who successfully campaigned for a referendum on reintroducing the Committee system, They spoke to well over 26,000 local people.
"The "It's our City" campaign which I was proud to be an active supporter of, has resulted in new modern looking committees for the 21st century. The people of Sheffield saw that the council democratic structures were lacking, over centralised, top down, ill-considered, and as a result, wrong for the people of Sheffield. They dragged the then council kicking and screaming to long overdue change."
Green Councillors Christine Gilligan-Kubo, Kaltum Rivers and Peter Garbutt were involved in the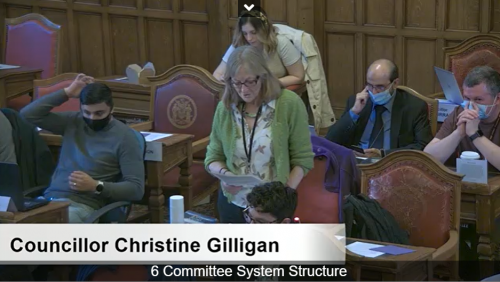 detailed work that steered the necessary changes to the City Council's Constitution to today's meeting,
Councillor Gilligan-Kubo said,
"There are of course the necessary changes needed to ensure we have a Committee System but we must see the changes to the culture of the Council that should come with those technical changes. All Councillors will be involved in making policy. It means that simply opposing policies because they come from another party, or they weren't your idea should no longer be an option. If we have a more cooperative, collaborative way of working then that will be good for the Council and is more likely to respect the wishes of the people of Sheffield."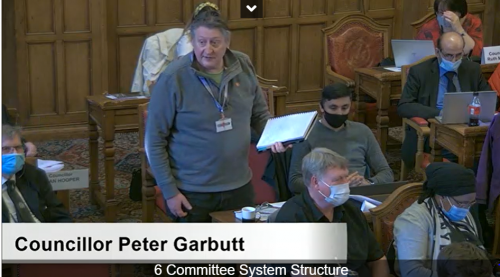 Councillor Peter Garbutt said,
"As well as working in a more positive cross party way the committee system must engage local people much more effectively in decision making. We can ensure we take evidence from local people to inform decisions, have informed local people as co optees on committees and ensure all sections of the community are involved in the things that affect them."
Councillor Douglas Johnson who is the Green Party Executive Member for Climate Change, Environment and Transport on the Cooperative Executive that the Green Party share with Labour said,
"The introduction of a Committee system is a really positive step in the right direction; however it is easy to amend constitutions but you cannot amend attitudes. We still have a long way to go in Sheffield and one thing that has been clear over the last year is that whatever the political system, we get better decisions when politicians from different parties have to work together. A Council with a dominant Labour or Lib Dem majority will not deliver that."