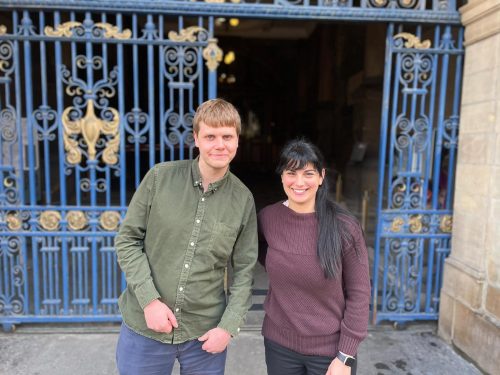 In what is thought to be a national first, the Green Party have agreed to share the role of Chair with Labour on the new Adult Health and Social Care Committee.

The new Committee system was introduced at Sheffield's Annual Council meeting on May 18th and under the new Constitution there is the option to have Co-Chairs to run the Committee

The Greens Co-Chair Cllr Angela Argenzio said,

"Adult Health and Social Care is one of the biggest challenges the Council faces. We have growing demand for services and significant funding pressures. It is the area of the Council's budget where most funding is spent. We need to work in a constructive way across party divides to tackle this important work for the people of Sheffield.

I invited Labour's Cllr George Lindars-Hammond to be the Co-Chair with me on the Committee. George was Labour's Lead member for Adult Social Care under the old Cabinet System and I respect and value his knowledge and passion for this vital area of work affecting thousands of vulnerable people.

We need to be pioneers for new ways of working together. We have changed the structure of how the council works, now we need to change the council's culture and this is an important first step"

"We also want to work collaboratively with the Liberal Democrats and though it would be impractical to share the role of Chair across 3 parties I will ensure the Lib Dems have access to all the briefings I and George have as Co-Chairs"

Cllr Argenzio, who is Deputy Leader of the Green Group retains her role as one of 2 Green Councillors on the Council's Strategy and Resources Committee.