Your local Green councillors want to provide you with a summary of changes to bus services with effect from Monday October 2nd (plus tram changes from Monday October 9th). The aim of this post is to pass on information on the main changes that affect services in and around the Hillsborough area and some background information to explain why changes are happening. 
The changes across South Yorkshire are summarised here with links to new timetables here https://travelsouthyorkshire.com/en-gb/newsupdates/service-changes.  Specific information from us about Hillsborough area changes follows below. 
Henry Nottage                             Henry.Nottage@councillor.sheffield.gov.uk
Christine Gilligan Kubo             Christine.Gilligan@councillor.sheffield.gov.uk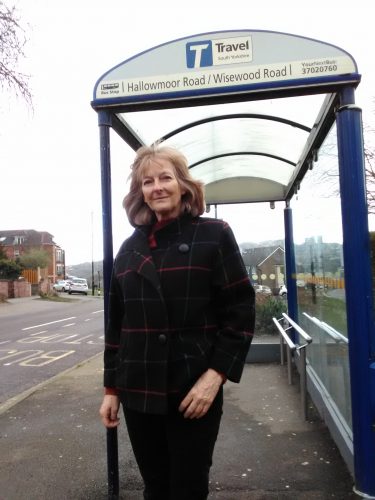 Bus changes: 
 The 52A First service will no longer continue past Hillsborough Interchange to Wisewood and Loxley and evening services stop around 8pm. However, additional Stagecoach 52 Woodhouse – Hillsborough evening services are added from Monday to Saturday in partial replacement. 
 The suggested alternatives to the 52A are the 61 and 62 which Stagecoach has taken over from Powell's. These are hourly with very few evening services and no Sunday service at present. Plus a revived 31 loop service between Angel St in the city centre via Upperthorpe and Hillsborough Interchange to Loxley. Services are hourly between around 7.30am to 7pm only with no Sunday service. 
 The SL1/SL1A and First 57 services are withdrawn and replaced by the Stagecoach operated 57 Stocksbridge Flyer. At Middlewood Park & Ride, it joins the route of the current 57 on Worrall Road via Langsett Avenue and continues down Dykes Hall Lane into the city centre. Services will be from 5am to beyond 11pm and half hourly at peak times. There will be 4 less services on Saturdays and Sunday buses will be hourly from 6.30am to beyond 11pm. 
 The 135 Stagecoach service will operate between Rotherham and Chapeltown only. It will no longer operate between Sheffield and Chapeltown via Hillsborough. 
 The First 86 service is withdrawn and replaced by the Stagecoach 86 service with additional evening trips. 
 The First service 8A is withdrawn. All journeys now run as service 8 which will only travel from Ecclesfield to Birley Tram stop. Evening and Sunday services will not cover the Hillsborough area  – the advice is "for journeys to Parson Cross/Ecclesfield, use Stagecoach service 7."
 The 18 service has timetable changes and continues as a Monday to Friday service with no Saturday operator found. 
 The 81, 82, 97 and 98 have timetable changes. 
 There are no changes to the services 58 and M92 operated by South Pennine Community Transport and to Stagecoach service 7. 
Tram changes: 
SYPTE advise "The changes are mostly in the evening when the timetable is completely revised. There are some minor changes in the daytime. There are no changes to the frequency of individual routes, however in some cases where more than one route operates the combined frequency will be better than now and the early evening service on the Blue and Yellow route has also been improved for some journeys."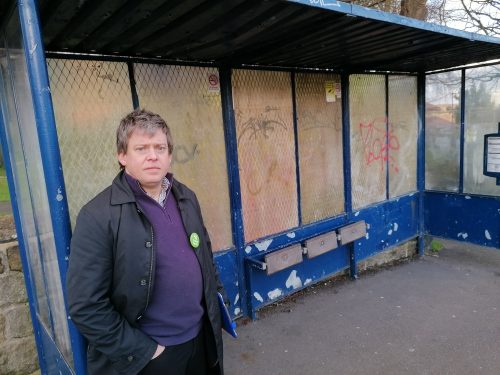 WHY ARE THESE CUTS HAPPENING? 
– Bus services are organised and overseen by the South Yorkshire Mayoral Authority (SYMCA) not by Sheffield City Council.
– The private bus companies bid for and run routes they think will be profitable.
– Any vital routes may be supported by SYMCA but their funds have been drastically reduced by government cuts since 2010.
– Services have gradually been reduced/cut back/withdrawn since 1986.
– Covid led to some government support for bus companies to make up for the drop in passenger numbers.
– In September 2022, passenger numbers were still 20% below pre-Covid numbers. The Covid support funding was due to end in October but the Government extended this until March 2023.
– Some bus companies chose not to utilise this funding extension due to difficulties recruiting drivers and that is why some cuts were made in October.
– More cuts are inevitable unless buses are brought back under public control and South Yorkshire receives a more appropriate level of government funding.
WHAT ARE THE GREEN PARTY DOING? 
The Green Party continues to campaigns to bring public transport back under public control with proper government funding to protect routes and services.  But local leaders at the Mayoral Combined Authority also need to stop prioritising private car use over public transport and to build a far more ambitious aim for South Yorkshire's public transport network. We have a vision for transport in Sheffield and South Yorkshire which you can read about here www.getsheffieldmoving.org/  Please also visit bit.ly/WPL22 to see our practical plan for how Sheffield council can reduce congestion and raise millions to fund public transport and active travel.