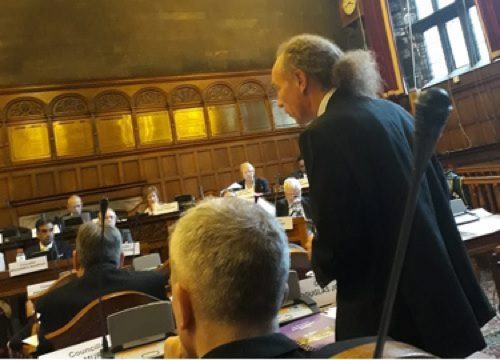 This article first appeared in Yorkshire By-lines
Sheffield's clean air zone (CAZ) finally comes into force on 27 February 2023, after many years of government and council delay.
When the Greens first became part of the Sheffield City Council administration in May 2021, I was the executive member of climate change, environment and transport. One of my most pleasing moments was to see the council finally make a firm decision on introducing the CAZ in October 2021.
Why take action
Tackling air pollution is important: it contributes to an estimated 500 people dying early every year in Sheffield. In the long term, children are most affected by air pollution whilst their lungs are developing.
Air pollution remains at illegal, not just unsafe, levels in many parts of Sheffield, especially in the city centre where car ownership is at its lowest. Motor traffic is a principal source of nitrogen dioxide, the pollutant that is the target of clean air zones. Therefore, the national approach is to target old and polluting vehicles.
The UK government was dragged through the courts kicking and screaming over many years before it accepted it had to act in the face of illegal measures of pollution. It did so by ordering a number of cities with the worst pollution to implement clean air zones. They are now up and running in Birmingham, Portsmouth, Bristol, Bath, Bradford, Newcastle and Gateshead. Leeds decided to introduce a CAZ in principle but achieved legal levels of pollution without needing to charge vehicles. Manchester was on track to deliver a CAZ but has failed to do so under political pressure.
Design of the clean air zone
As one bus service manager said to me recently, it's a crazy scheme that charges public transport but not the increasing number of massive SUVs we see on the city's roads.
Unfortunately, the framework is tightly controlled by central government. All the same, it was disappointing that Sheffield Council's previous administration announced it would not charge private cars under any circumstances. Green councillors said we should at least have consulted on the possibility of charging private cars which make unnecessary journeys.
However, one small intervention is designed to reduce the number of cars in the city centre. Councillors voted for a new bus gate on Arundel Gate, to reduce the amount of through traffic in an area of the highest concentrations of pollution. This will also offer advantages to smooth running of buses.
Grants for local business
With the government mandate comes millions of pounds for businesses to upgrade vehicles. This is a very welcome chance to put more support towards small businesses and self-employed taxi drivers. All vehicles need replacing sooner or later. Taxi and van drivers can now apply for grants so they avoid the clean air charge.
Grants have also paid for buses to be retrofitted to make them cleaner. Some 292 Sheffield buses have been treated so far and there is enough money to treat a further 16 vehicles. This means that none of the Sheffield bus fleet, barring exceptions, will be liable for the clean air charge. Fares will not go up because of the CAZ.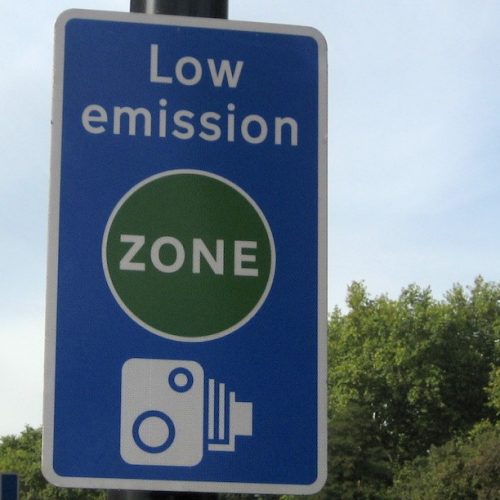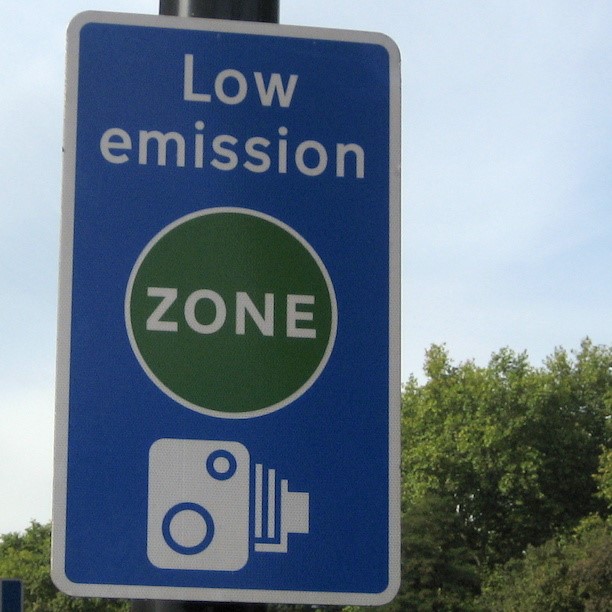 Electric vehicles
Electric vehicles will not be charged. However, the council has dropped the very demanding requirement that taxis would have to be electric to avoid the charge, in favour of a much more achievable Euro 6 Diesel standard, which includes any vehicle manufactured since 2016. Petrol vehicles manufactured since 2006 will meet the Euro 4 standard and will be exempt. This dealt with many of the genuine anxieties held by taxi drivers.
The clean air charge applies to vehicles inside or on the inner ring road. Some people have said the ring road itself should be exempt, but this is to miss the point about reducing pollution across the whole city.
The geography of Sheffield means that the inner ring road gathers in almost all traffic trying to cross the city. The ring road is effective as a defined location to identify and enforce the charge with automatic number plate recognition (ANPR). By covering a larger number of vehicles, the CAZ will have more effect on vehicles – and therefore pollution levels – across the city. It also widens access to grants for a greater range of businesses.
Displacement
Some opponents of the scheme have argued that pollution will be pushed into residential areas around the city. Whilst there will be a small degree of displacement, it will be limited because it doesn't apply to buses (on fixed routes), taxis (bound to have to travel through the city centre at some point of the day), private cars (not charged at all), any goods vehicles delivering to the city centre, any distribution vehicle where time is of the essence, exempt vehicles or any vehicle newer than seven years old.
As more polluting vehicles come off the roads, the charges paid will dwindle. In the meantime, the receipts will fund the system and any surplus will go to further air quality improvements. The CAZ is a step change in the ongoing process of cleaning up the air.
The future
Of course, this is not the end. The CAZ aims to tackle illegal levels of air pollution, measured as an annual average of 40µg/m3 of nitrogen dioxide. However, the World Health Organization's new guidelines now recognise levels of 10µg/m3 as harmful. We need to keep on improving our air quality and our health.
More information on the clean air zone, exemptions, charges and grants is available here.