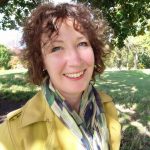 A proposal by Sheffield Green Party councillors calling for fair votes in elections was accepted by the Council this week.

In response to a Labour motion, "Levelling-up – Why we need to take back control from Whitehall to deliver economic growth for Sheffield" Green Councillor Ruth Mersereau, Green Councillor for City Ward said,

"If we are to truly "Take Back Control" we need to make sure that all votes matter. Since 1935 not one of the single party majority governments elected by our current First Past The Post voting system received a majority of the votes;

Under the current system the largest two parties appeal to voters in "swing seats", taking votes in "safe seats" for granted. Proportional representation weighs all votes equally, if a party received 20% of the votes then they would receive approximately 20% of the seats"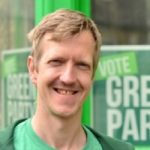 Councillor Paul Turpin Green Councillor for Gleadless Valley Ward who seconded the Green amendment said,

"An electoral system returning results that match how the electorate votes is not only key to taking back control from Whitehall, but to good democracy itself

40 out of 43 European countries use a form of proportional representation to elect MPs, with UK and Belarus the only countries using First Past The Post;"

The Council resolved to support proportional representation, the Councils For PR campaign, and request the Council write to the Prime Minister Rishi Sunak and Leader Of The Opposition Keir Starmer, requesting the government changes the electoral system to use proportional representation in local, national and regional elections.