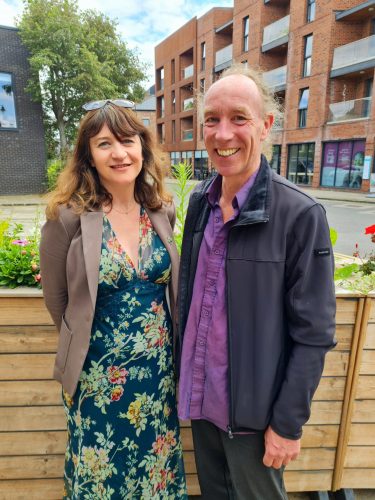 Sheffield Green councillors have been beavering away on a project to look at reducing flooding and improving the natural environment.
Cllr Douglas Johnson is Sheffield City Council's representative on the Yorkshire Regional Flood and Coastal Committee, which has just approved £96,000 to look at the prospect of reintroducing beavers within the city boundary.
He said,
"As the risk of catastrophic flooding increases due to climate change, more attention is being turned to Nature-Based Solutions. (1) I have argued that funding for flood risk management needs to focus more on natural flood management as a way of future-proofing climate change resilience. So I am really pleased we have this innovative source of funds to support a beaver project.
"The study gives us the opportunity to examine the issues close to a major city, where thousands of homes and businesses are at risk of flooding.
"By slowing down the rate of water flow from the large upland areas to the west of Sheffield, we have the potential to safeguard homes, businesses and infrastructure in our city and further downstream in Rotherham and Doncaster.
"This funding outcome is down to the hard work of council staff working together in flood risk management and ecology, as well as external partners."

Cllr Marieanne Elliot, who set up a nature emergency working group, said,
"This is a really positive step towards recognising that beavers can play a vital role in natural flood management (NFM).
"Other councils have got projects underway and this an opportunity for Sheffield to show that we are serious about the benefits of re- introducing this keystone species.
"Beavers are brilliant ecological engineers. They create and maintain habitats; fish and other creatures benefit from their presence. Their dams improve water quality and slow the flow of water to help prevent flooding.
"The funding will be used to see if we have areas suitable for beaver habitats. "

Notes

(1) – Nature Based Solutions – Sheffield & Rotherham Wildlife Trust (wildsheffield.com)