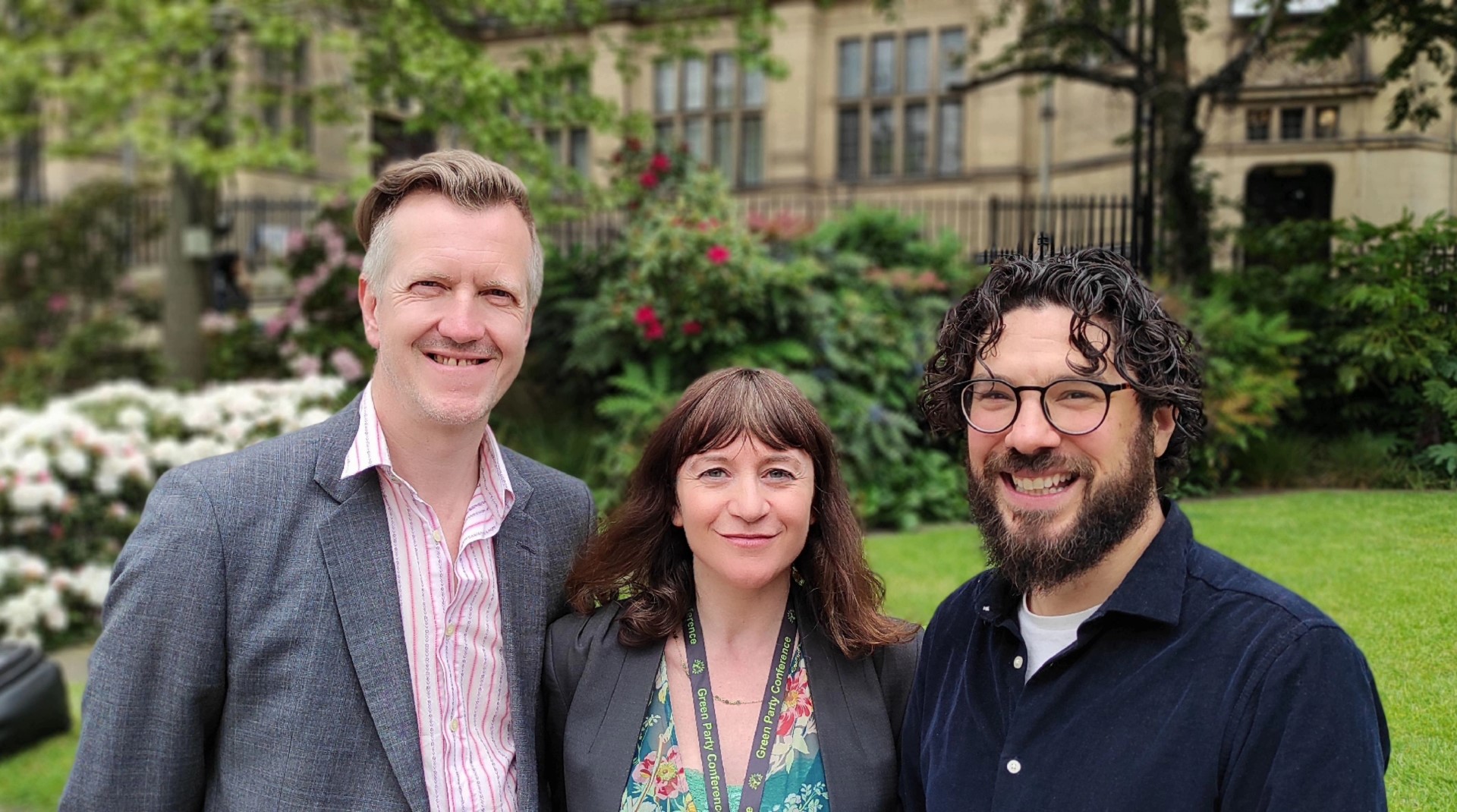 An initiative by Green Party Councillors to tackle poverty has been approved at Sheffield South Local Area Committee. (1)

The proposal, to fund a dedicated advice worker post to address cost of living issues, was the brainchild of Green Councillors from Gleadless Valley Ward. The adviser will provide advice to people during drop-in sessions at community groups, food banks, libraries and Tenants and Residents Associations.

Councillor Paul Turpin who proposed the post said,

"We know that many people do not know what they are entitled to. It has been estimated that around £15 Billion of benefits, that people could claim, is not applied for in the first place. By helping put more money in people's pockets, this role will also help the local economy in Sheffield, with more money being spent in local shops." (2)

Gleadless Valley Councillor Marieanne Elliot said,

"Having a trained, dedicated adviser providing face-to-face advice is one of the most effective ways of helping people. This means immediate help with living costs but can also bring about positive longer term changes. The adviser will give advice on how to apply for benefits, manage bills and help with appointments and form filling.They will attend community groups and food banks and focus on income maximisation.
"Talking to food banks in our area, it is clear that more face-to-face advice is needed to reach people who face barriers when using online or telephone advice services."

Councillor Alexi Dimond said,

"It is often the most vulnerable who have the most difficulty applying for benefits and navigating the complicated processes. Getting online or telephone advice just isn't possible for many people.
We are proud to create this new service for people in our area."

References
1 – (Public Pack)Agenda Document for South Local Area Committee, 12/10/2023 18:00 (sheffield.gov.uk)
2 – Billions of means-tested benefits remain unclaimed each year (entitledto.co.uk)