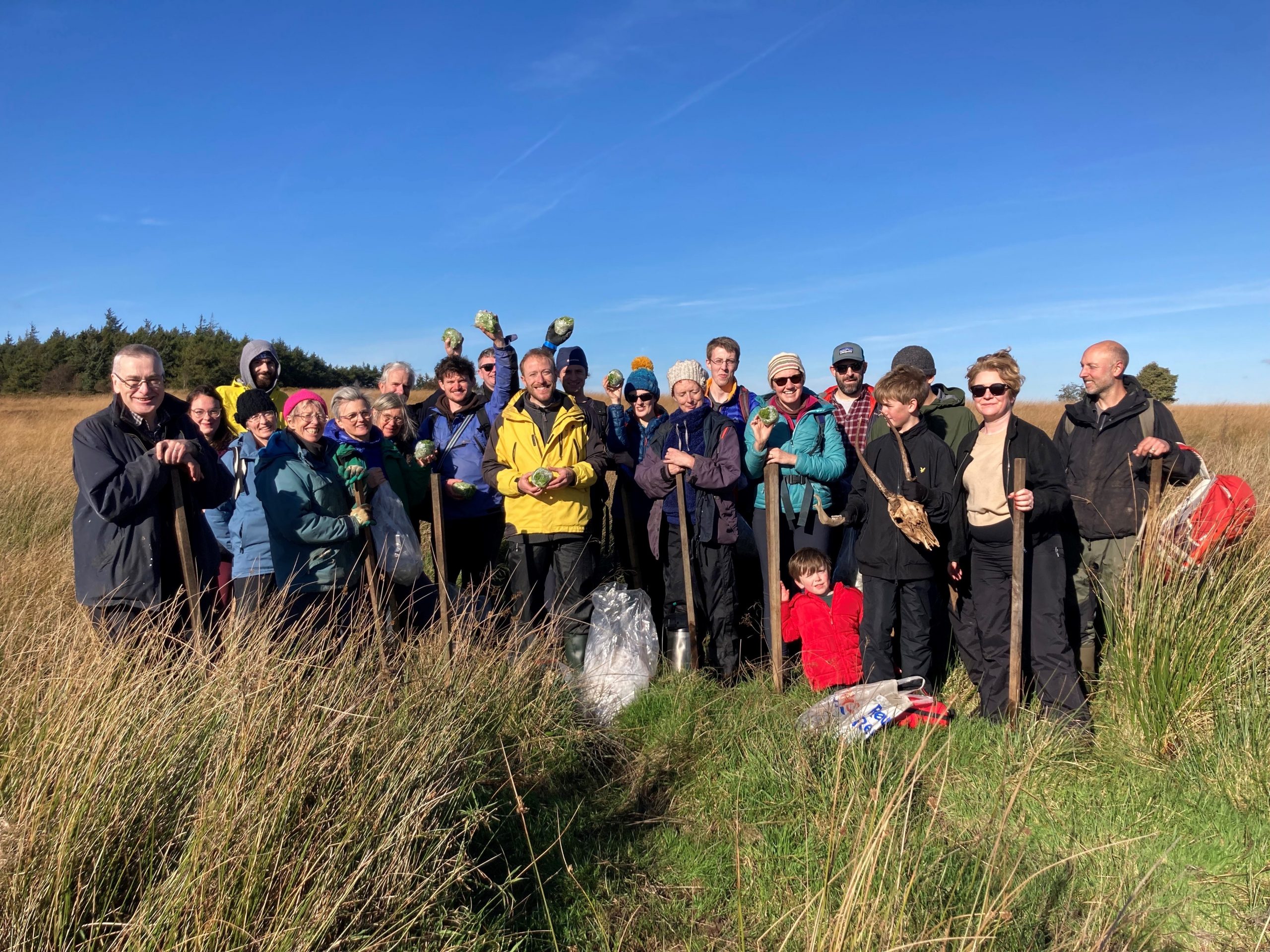 On Sunday morning (15/10/23), residents of Sheffield pulled on their wellies and headed out to the city's Eastern Moors to plant moss. They were motivated by the air pollution from so-called "controlled burning" on private shooting estates that engulfed the city over the last week.

Green Party activist Peter Gilbert, who coordinated the volunteers, told how, "People contacted me saying that they had been struggling to breath due to the smog. They wanted to do something positive and planting moss was a practical way they could help our moorland."

According to the International Union for Conservation of Nature (IUCN), burning the moors damages peatland, emitting CO2 and reducing biodiversity.

Peter said, "Sphagnum moss is an essential part of healthy peatland and planting it can help degraded sites recover. It plays an important role in the creation and continuation of peat bogs. The spongy moss holds water long after the surrounding soil has dried out, helping to prevent the decay of dead plant material. It is this preserved organic matter that gets compressed over hundreds of years to form peat and store carbon. It also helps reduce the risk of flooding by slowing the downhill flow of water from the moors during storms."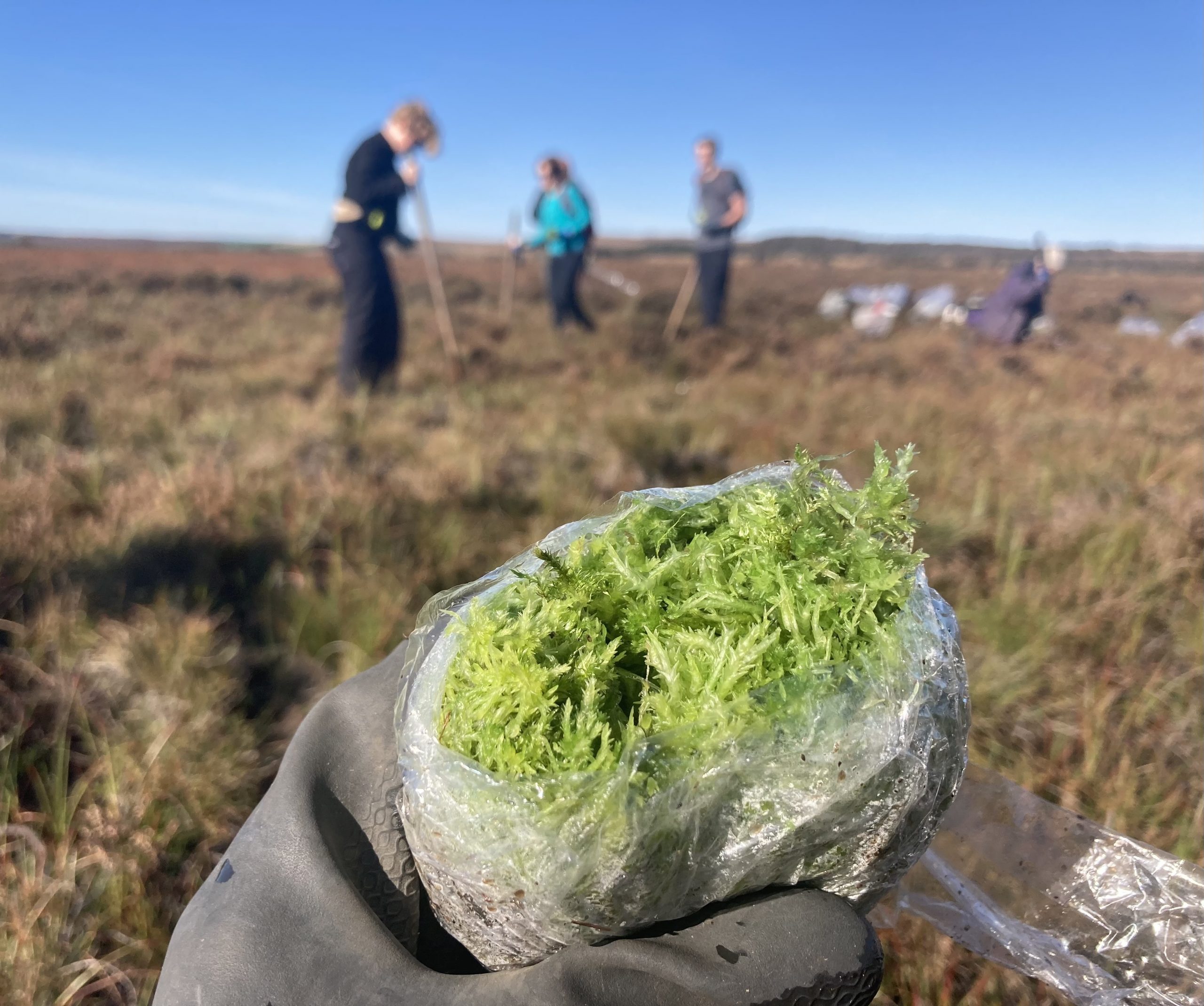 The Eastern Moors Partnership, who the volunteers came to help, is a joint venture between the National Trust and the RSPB, managing the Eastern Moors on behalf of the Peak District National Park Authority and Burbage Moors on behalf of Sheffield City Council. In these areas, burning is no longer carried out. Instead, the emphasis is on "rewetting" areas of bog and mire so that they store water, increase flood and fire resilience, and capture carbon. This is done through blocking ditches and gullies, raising the water table, cutting dominant vegetation such as heather, and planting sphagnum moss.

Green Councillor Toby Mallinson was among the volunteers on Sunday and said, "blood sports are banned on Council-owned land but there is still burning happening on private shooting estates within the City boundaries, affecting residents across the city."

Afterwards many of the volunteers went to see TV presenter and conservationist Chris Packham as part of Off The Shelf festival. Packham raised the issue of moorland burning and afterwards tweeted, "They just don't care at all. Not about the planet, not about ecology and not about all the kids with asthma in Sheffield. It's time to shut this down."

Notes:

The International Union for Conservation of Nature (IUCN) UK Peatland Program says the overwhelming scientific evidence base points to burning on peatlands causing damage to key peatland species, peatland ecosystem health, and the sustainability of peatland soils. https://www.iucn-uk-peatlandprogramme.org/about-peatlands/peatland-damage/burning-peatlands

The Eastern Moors Partnership is part of a wider vision for the area under the Sheffield Moors Partnership (SMP). This enables joined up thinking between adjacent land management, benefiting wildlife and people on a greater scale. https://www.visit-eastern-moors.org.uk

Chris Packham comments on the recent moorland burning around sheffield.