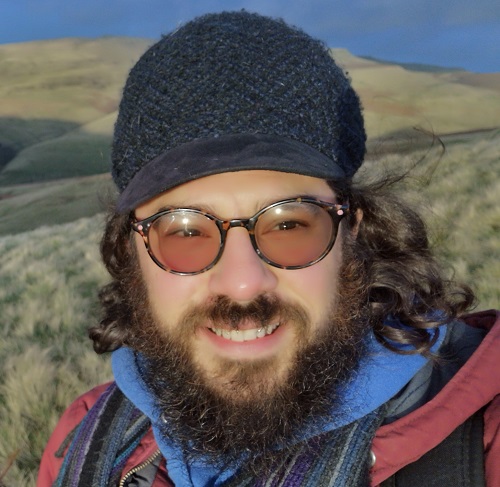 A number of questions by Green Party Councillors on national Labour Party influence on Sheffield politics and on the war on Gaza were not heard at this Wednesday's Council meeting after being ruled out of order.

The questions asked by Green Councillor Alexi Dimond to Labour Leader Cllr Tom Hunt, referred to "an anonymous Labour source" who told Sheffield campaigners 'It's Our City' that "the real leader of Sheffield Labour, and by extension Sheffield City Council, is Cllr Peter Mason, leader of Ealing Council. The source said that Cllr Mason is the Chair of the Campaign Improvement Board for Sheffield Labour."

Labour's Campaign Improvement Board was set up by the Labour Party nationally to "support Labour Groups that require improvement" (1)

Councillor Alexi Dimond who represents the Gleadless Valley Ward said,

"I asked these questions because I thought Sheffield people would want to know if the people elected locally were in fact controlled by shadowy figures in London who have no connection with our city.. I wanted to know what role the Labour Campaign Improvement Board played in local decision making and how often Sheffield Labour Councillors were meeting with them."


Cllr Paul Turpin, Green Councillor for Gleadless Valley asked if the Labour Leader of Ealing Council would come to Sheffield to meet Councillors of all parties. His question was also ruled out of order. He commented,

" It is important that local people know what is going on behind the scenes, and how our local democracy is being subverted by people who live hundreds of miles away and who no one in Sheffield ever voted for."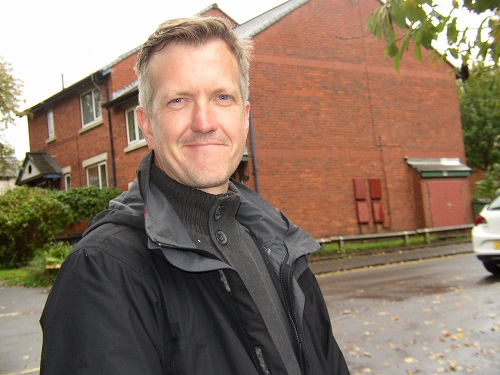 Green Councillors Maroof Raouf and Alexi Dimond also asked a number of questions regarding the war on Gaza. This followed the controversial raising of the Israeli Flag on Sheffield Town Hall on the 10th October and public statements by Labour Leader Keir Starmer where he said it was Israel's right to cut off power, water and food to millions of Palestinian civilians. Councillor Raouf also asked whether Councillor Hunt would support the raising of the Palestinian flag, following a request from Green Party Councillors on Friday 20th October. These questions were all ruled out of order.

Councillor Maroof Raouf, a Green Councillor for Nether Edge and Sharrow Ward, said,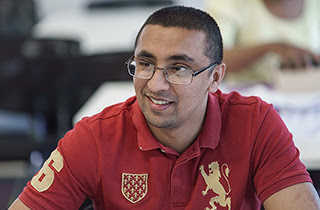 "Many local people are very concerned about what local politicians think about the war in Gaza and the collective punishment being heaped on the Palestinian people. Hundreds of people came to a rally for Peace in Gaza in front of Sheffield City Hall on Saturday. I was asking the questions that many of them would want answers to. Is the local Labour Leader following the line from Keir Starmer nationally? I, like many others, wanted to know whether he regarded the raising of the Israeli flag on the Town Hall on the 10th of October as a mistake, Though my questions were ruled out of order, Cllr Hunt has the opportunity to answer those questions in the debate on the Green Party motion on the war in Gaza on Wednesday".



References

Labour's plan for councils: authoritarian, or a mechanism designed to help? – LabourList | Latest UK Labour Party news, analysis and comment

Councillor Alexi Dimond's disallowed questions to Councillor Tom Hunt

1. On Friday 20th October an "anonymous Labour source" told local campaign group It's Our City that the real leader of Sheffield Labour, and by extension Sheffield City Council, is Cllr Peter Mason, leader of Ealing Council. The sourcesaid that Cllr Mason is the Chair of the Campaign Improvement Board for Sheffield Labour.What is the role of the Campaign Improvement Board and is Cllr Mason the Chair?
2. What role does the board have in decision making in Sheffield, including those of each policy committee?
3. How many meetings have you or other Sheffield Labour Councillors had with Labour's Campaign Improvement Board since the May Local Elections?
4. It has been reported by ITV that the national Labour party has instructed Councillors that "they must not, under any circumstance" attend any protest or demonstration opposing Israeli war crimes in Gaza.
Has the leader of this Council instructed any Sheffield Councillors in this way?
5. When asked by Nick Ferrari on LBC during the Labour conference if Israel has the right to cut off power and water to Gaza, Sir Keir replied: "I think that Israel does have that right… It is an ongoing situation. Obviously, everything should be done within international law."
Do you believe that Israel has the right to cut off water and power to Gaza?
6. Does the Council support international law and how can Keir Starmer's views be compatible with international law?
7. Does the Council still recognise the state of Palestine and believe that its capital should be East Jerusalem, and that all of Gaza and the West Bank should be part of this state?

Councillor Paul Turpin's disallowed question to Councillor Tom Hunt

Will you arrange for the Leader of Ealing council, Cllr Peter Mason, to visit Sheffield in order to meet the councillors. I would certainly like to meet the new Leader of Sheffield City Council and it is long overdue for him to meet the elected members in Sheffield.
Councillor Maroof Raouf's disallowed questions to Councillor Tom Hunt
On October 11th, the leader of your party went on national radio and said that Israel has the right to cut off power and water to the Palestinians. Do you agree with those same remarks?
You addressed the appalling attacks that took place in Israel as terrorism, you called them out for what they were, however not once have you called out the massacre taking place in Palestine as genocide, would you now like to do so?
Do you agree with the relocation of Gazan civilians amounting to the war crime of forcible transfer?
Israel has not only bombed mosques but also bombed churches too, do you agree that this is disproportionate action taken against the Palestinians?
Given the war crimes Israel is committing in Palestine at this current time, would you now like to take the opportunity, along with the Chief Exec, and say that you were wrong to raise the flag of Israel above the City of Sanctuary?
Would you agree that what we're seeing in Gaza amounts to the ethnic cleansing of the Palestinian peoples from the region of the world?
What steps are you taking, along with your Party, to support a lasting peace between Israel and Palestine?
For the fifteenth consecutive day, Gaza remains under full electricity blackout. Given Israel's strong willingness to withhold food, water, electricity, and medical supplies, including baby formula, would you now like to say you were wrong in choosing Israel over Palestine?
Do you and your Party call on Israel to stop the bombing of Palestine?
Do you still continue to have the support of all Sheffield Labour councillors?
On October 11th you said that "…Sheffield City Council displayed the Israeli flag to show solidarity with the innocent people in that country who faced appalling acts of terror". Would you now like to honour our request that you fly the flag of Palestine to show solidarity with the innocent people in that country who have faced appalling acts of terror from Israel since her creation?