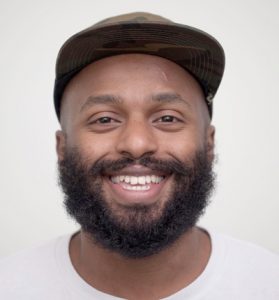 Magid Magid is councillor for Broomhill & Sharrow Vale along with Kaltum Rivers. He is also currently the Lord Mayor of Sheffield.
Magid came to Sheffield aged 5 with his family from Somalia where they made the city their home. He joined the Green Party in 2014 and was working alongside the Broomhill ward Green councillors as well as working closely with the party by holding the post of Fundraising Officer.
Magid has a wide pallet of experience from running his own digital marketing business, advisor for the housing charity Shelter as well as being the President of Hull University Students Union where he was the lead representative for 22,000 students and responsible for the union's representation and liaison between the Union, the University, the local community and national bodies. The latter experience is really useful with more than 50% of the people living in his ward being students.
One of Magid's main aims as a councillor for Broomhill & Sharrow Vale ward is to establish strong community partnerships between the students and residents living in the ward as well as protecting and supporting conservation areas of the ward. Magid also sits on the 'Safer & Stronger Communities Scrutiny and Policy Committee' which covers Housing, Community Safety & Crime and Community Cohesion.
Magid says "What attracted me to become a councillor was the ability to play a more active role in my community and really give a voice to a lot of people who were not being represented. In my time as a councillor (just over a year) I have had the opportunity to work with some amazing community activists and residents on a wide range of issues. These really do vary from benefit enquiries, to setting up DIY classes for women, to organising a Christmas Day meal with international students that couldn't be with their families to working with the police in putting together a strategy to tackle hate crime in Sheffield.
I recognise that I have a unique and privileged position to really make a difference to people's lives which I don't take lightly so will be working hard to bring positive change to the people of Broomhill & Sharrow Vale".
If you would like to get in touch with Magid, his contact details are:
magid@sheffield.gov.uk
07500 766 266
Follow Magid on Twitter @magicmagid