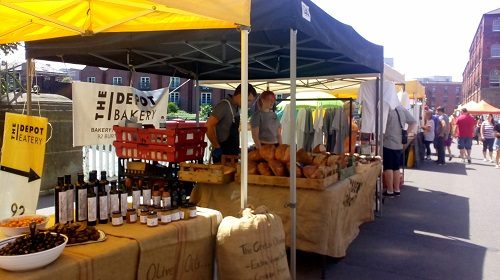 The seventh Ball St Deli event took place on Sunday 24th June in a beautiful setting on a bright and sunny summer day.
The event is organised and run by Kelham Island Community Alliance and supports local businesses to show off their activities and their wares.  The event also helps support ASSIST, the group who help destitute asylum-seekers who find themselves in our community.
Despite the World Cup, enough people were arriving after the match that the organisers decided to keep the event going for an extra hour.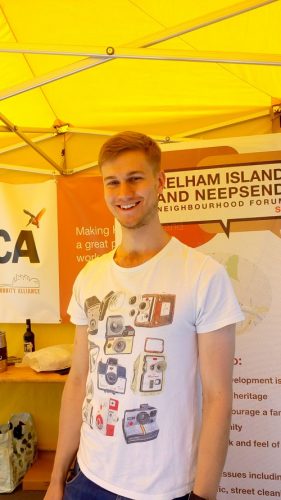 Green Councillors Martin Phipps and Douglas Johnson helped out on the KICA stall, talking to the public and selling raffle tickets for KICA to help keep the event going.  With so many local businesses supporting the event with donations, there were a lot of people winning decent prizes when the results were drawn.
The councillors have also supported the event with ward pot funding previously because it contributes to the community infrastructure and gets people to know their neighbours.