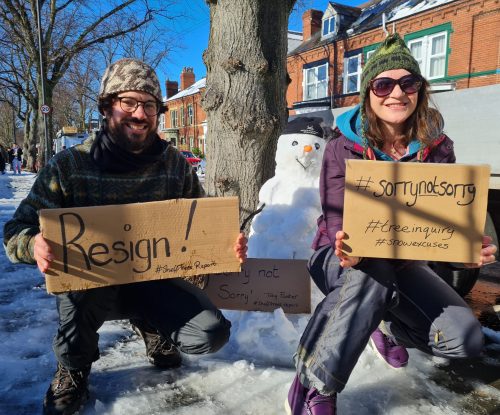 A call by the 14-strong Green Group for an Extraordinary General Meeting to discuss the outcome of the Independent Inquiry into the Street Trees dispute conducted by Sir Mark Lowcock has been granted by Sheffield City Council. The request from the Green Group asked the meeting to:

"discuss the implications of the Street Tree Inquiry on the city, Sheffield City Council and councillors involved in the decision making at that time."

Green Councillors made the call in the wake of the publication of the Lowcock report that revealed serious failings of strategic leadership of the Council.

The Inquiry was a key request secured in negotiations between the Greens and the Labour Party following the 2021 local elections when Labour lost their majority and the public voted for change in the governance referendum.


Councillor Douglas Johnson said,

"This issue can't and shouldn't be dodged. The Councillors responsible need to be held to account and answer for their actions. The lessons from the Lowcock report need to be implemented as part of the way the council does its business and relates to the people of this city. The street tree felling scandal made people lose faith with the Council and they need to see that the culture and leadership of the Council is changing to ensure that nothing like this can ever happen again."

"This is something that is much more realistic now the council is in No Overall Control, where the parties are forced to work together."

The Extraordinary General Meeting is expected to be held on the 10th of May, the week after the local elections and the week before the Council's Annual General Meeting when the leader of the Council and the Chairs of the Council's policy committee will be appointed.