Nether Edge and Sharrow member Bev Bennett writes to the Sheffield Star about Ella's Law, which could make clean air a human right.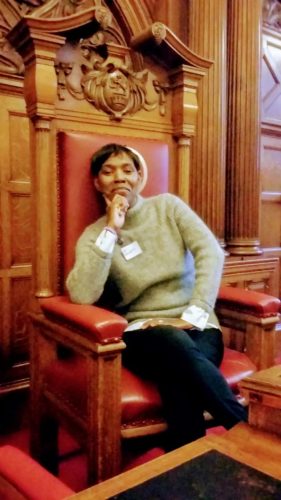 Well done for highlighting the appalling situation concerning air pollution near schools. (Star 10/10/22) This is something that needs to be tackled urgently.
Ella Roberta Adoo-Kissi-Debrah died, aged 9, due to asthma caused and made worse by breathing polluted air in London. Every year, tens of thousands of people around the UK are killed by air pollution. It's time to clean up the air in our towns and cities.
The Clean Air (Human Rights) Bill, introduced to Parliament by Green Peer Baroness Jenny Jones, would enshrine the human right to breathe clean air precisely and explicitly in law. Air pollution would have to be considered in every decision by every public authority in the same way equalities are considered.
The Royal College of Physicians estimates that 40,000 deaths a year in the UK are attributable to air pollution. Many homes and schools in Sheffield are in high-pollution areas. You can check the air quality around your home at addresspollution.org.
Ella's Law would
*Make clean air a human right.
*Require Local Authorities to bring air quality up to minimum World Health Organisation standards within 5 years
*Require the national government to give local authorities the support they need to do this.
*Require the Environment Agency and the Committee on Climate Change to review pollutants and limits annually and advise the Secretary of State if they need tightening.
You can find out more about Ella's Law at www.ellaslaw.uk. Please write to your MP and ask them to support it.
Clean Air Sheffield
does a brilliant job monitoring the air quality in all the different areas of Sheffield and informing others about the sources and health impacts of pollutants.
Yours faithfully
Bev Bennett
Nether Edge and Sharrow Green Party