Report from the Transport, Regeneration and Climate Change Committee on Wednesday 14th June 2023
Green Party councillors expressed disappointment after Labour and LibDem councillors joined forces to block any discussion of a Workplace Parking Levy (WPL) in Sheffield.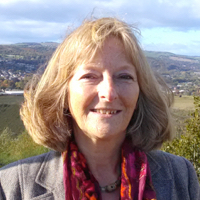 Cllr Christine Gilligan Kubo, Green lead on the Transport, Regeneration and Climate Change Committee, said,
"Our suggestion to add a feasibility study for a Workplace Parking Levy to the committee's work plan was blocked by a coalition of Labour and LibDem councillors. This means the committee will not be able to spend time even discussing whether it could work in Sheffield as well as it has in Nottingham.
"Nottingham City Council raise millions of pounds per year for improvement in public transport, walking and cycling schemes, and even secured an extension to the tram network.
"A Workplace Parking Levy is a charge on larger employers (not workers) and supports a reduction in commuting by car.
Cllr Gilligan Kubo added,
"At the heart of this is unfairness.  Many large employers give perks to those staff who drive to work but never think about subsidising bus fares for the staff who are often on lower wages.  A Workplace Parking Levy changes this by applying a charge to free parking in larger workplaces. Why should people who don't have cars have to pay to get to work whereas car owners get their commute subsidised?
"It's also crystal clear Labour and LibDem councillors don't support the city's climate ambitions.
"As well as encouraging people working in the city centre to think about alternative forms of transport, a WPL also raises substantial sums of money for improvements to public transport which are desperately needed in Sheffield."
Labour and Lib Dem Councillors also voted against a residential parking scheme in Park Hill and in favour of free City Centre parking for EV drivers.
Cllr Alexi Dimond (Gleadless Valley) said:
"Throughout the meeting, Labour and Lib Dems blocked important measures to tackle the climate emergency, road safety and inequality, in favour of retaining free parking for motorists."