There is a deep inequality in who has access to grow, change, build, or just walk on the land. Can we have Just Access to Land? Join our panel discussion on Friday 19th May, 5pm to 6:30pm, Sheffield Quaker Meeting House and online. Organised by Sheffield Green Party and the Festival of Debate. For details go to: https://festivalofdebate.com/2023/just-access-to-land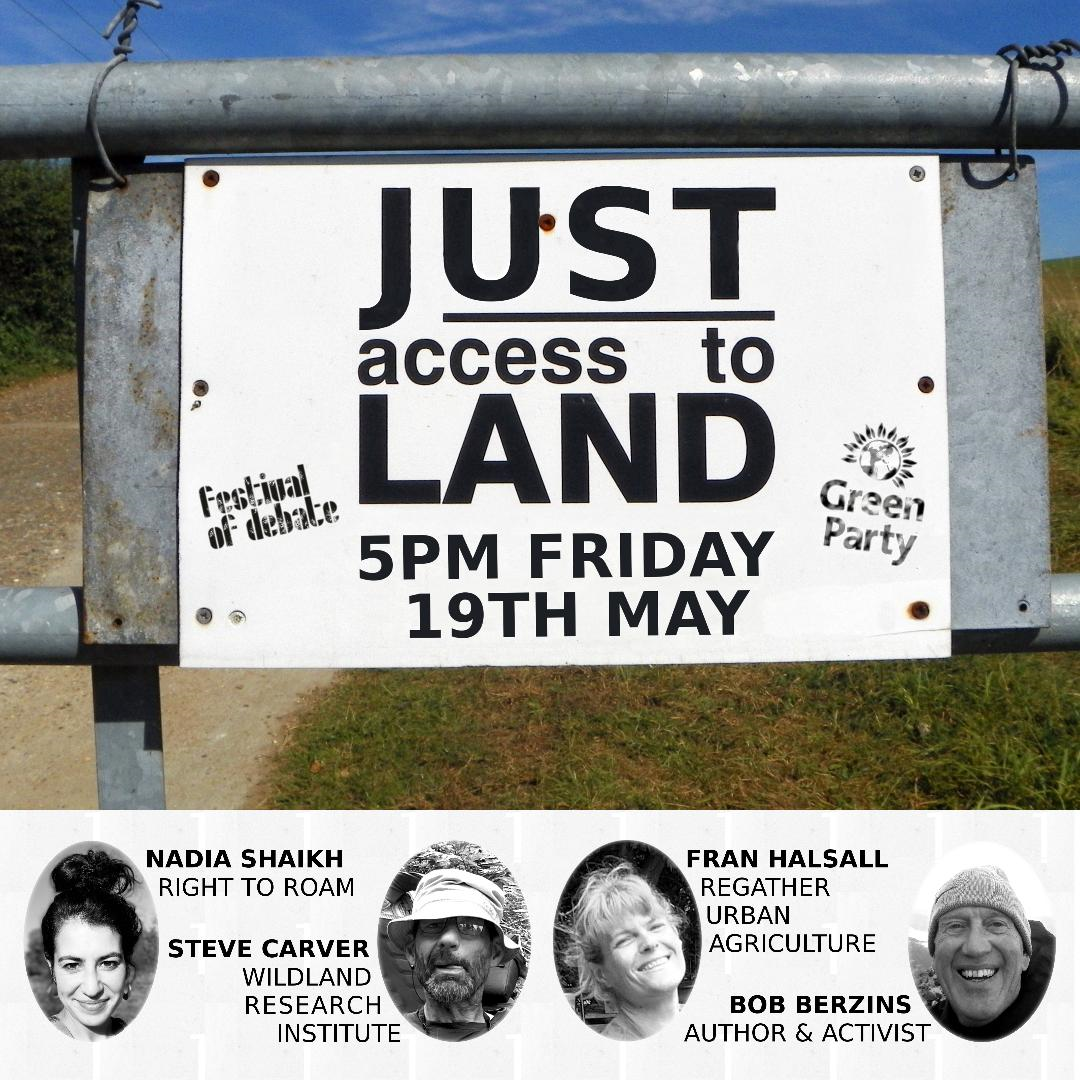 Our speakers are Nadia Shaikh of Right to Roam, Fran Halsall of Sheffield Regather, Steve Carver of the Wildland Research Institute, and moorland campaigner Bob Berzins. The discussion will be chaired by Green Party Peer Natalie Bennett
Later that evening, just round the corner, is a production of Three acres and a Cow which many Greens will be attending.
'Three Acres And A Cow' is a history of land rights and protest in folk song and story. The show connects the Norman Conquest and Peasants' Revolt with current issues like the housing crisis, reparations, climate breakdown and food sovereignty via the Enclosures, English Civil War, Irish Land League and Industrial Revolution, drawing a compelling narrative through the radical people's history of England in folk song, stories and poems.
Part TED talk, part history lecture, part folk club sing-a-long, part storytelling session… Come and share in these tales as they have been shared for generations.