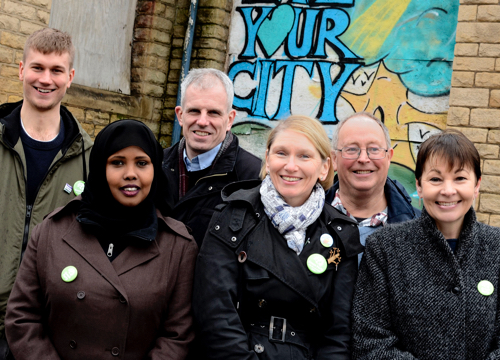 Sheffield Green Party will again stand candidates in all wards aiming to significantly increase the council group from 4 councillors currently.
Leading tree protection campaigner Cllr Alison Teal will be defending her seat in Nether Edge & Sharrow – she was elected by just 8 votes in 2016. Local community campaigners Kaltum Rivers and Martin Phipps seek to gain seats where there are currently Green councillors in Broomhill & Sharrow Vale and City wards respectively. All 3 live in the wards they are contesting.
Former Cllr Bernard Little (Walkley) and local campaigner Paul Turpin (Gleadless Valley) seek gains after second places behind Labour in the last elections in 2016. Experienced City ward councillor and Speaker for the Green group on Sheffield Council, Rob Murphy, is the Green candidate in the Sheffield City Region mayoral election.
Kaltum Rivers, who lives in Broomhall, comments: "Labour in Sheffield has actively supported the roads and street trees private contract, spends time and money trying to keep contracts secret, and makes big decisions behind closed doors."
"Labour have a big council majority and that's not good for decision making. At least one Labour councillor has been suspended because of not voting as instructed by Sheffield Labour bosses. Green councillors are free to act in the best interests of local people and Sheffield as a whole. Voters can send a message on May 3rd – it's time for other voices and ideas to be listened to."
Notes