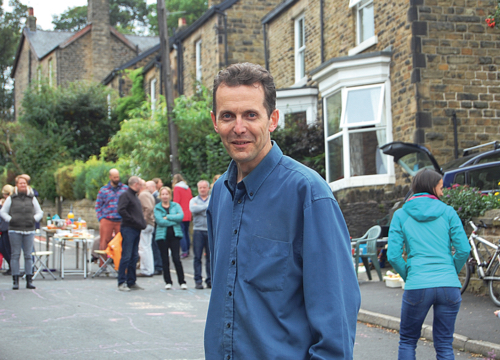 Air pollution
Congratulations to Nether Edge Rd residents who organised a playstreet on their road on World Car- free Day this autumn. Local Green Rob Unwin said "It was great to be on a traffic-free road, with children playing and parents chatting. Air pollution was much lower when the road was closed to traffic."
We're also discussing with local residents how we can encourage drivers to turn off their engines when they're parked. Rob added "Engine-idling can harm the vehicle; and is usually more expensive than turning the engine off. The pollution from an engine is dangerous to the health of people inside and outside the vehicle. If we all act, our area can have healthier streets."
Minor Injuries Unit save for now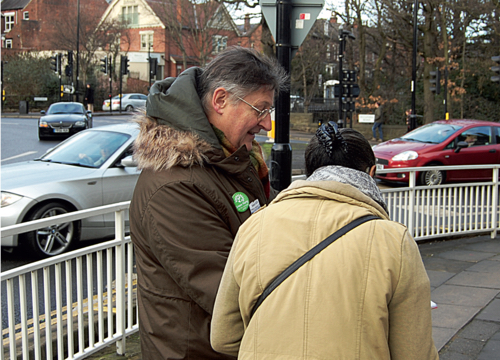 Thanks to everyone who helped to save this Hallamshire Hospital service for now. Local Green Peter Garbutt commented "We worked with Sheffield Save Our NHS to collect signatures on their petition. And Green councillors pressed the Council to support the campaign to save the MIU."
Drains and gutters
In our last newsletter, we described our efforts to get action on bad-smelling drains in the Abbeydale Road area. Green Councillor Alison Teal said "Thanks very much to local people who have contacted us with information. I was shocked by the scale of the problem, with homes and businesses affected by odours and health problems." We've also been discussing other drain problems, eg blocked gutters and gratings, with local residents.
Alison added "If you have been affected by drain problems, please contact me with the details, so that we can press the Council, Amey and Yorkshire Water to take action."
Road surfaces and pavement parking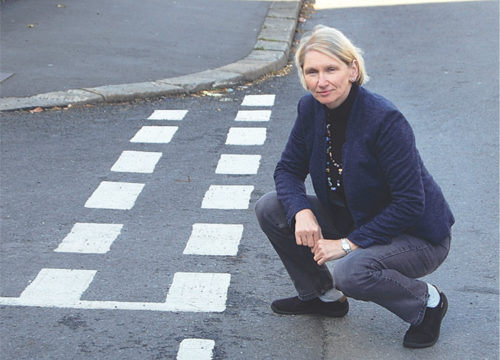 Alison Teal has spoken to many local residents concerned about the quality of the resurfacing of their roads and pavements by Amey. Alison said "In some places, the initial work was lower quality than expected; and in others the new surfaces have shown problems soon after completion. Green councillors argued years ago that the Labour and former Lib Dem- led Councils shouldn't have given the work to a private contractor rather than have it done by Council workers."
We're also trying to tackle the widespread problem of parking on pavements in our area.
Lord Mayor at school
Nether Edge Primary School pupils impressed Green Councillor and Sheffield Lord Mayor Magid Magid during his recent visit. Magid said "I loved visiting this outstanding school. I was very pleased by how the children described their passion for the school and community, and by what makes them ambitious and confident learners. And I was delighted when pupils invited me to be an honorary pupil!" The children were just as struck by Magid, excitedly awaiting his arrival and with many keen to meet him.
Other Green action
Alison Teal and Peter Garbutt are working with community group Mums United and parents, police, schools and others to tackle the growing knife crime crisis. Peter said "For the sake of our young people, everyone needs to address this problem." Alison added "We will be supporting some useful initiatives to support young people in our community."
We're encouraging the Council to listen to residents' needs on estates like Lansdowne, and improve standards. And we welcomed a petition pressing the Council to require openness from housing developers about affordable housing because we need such housing locally.
We've persuaded a local business to deal with a destructive buddleia shrub which was causing problems for a neighbouring house on Wolseley Rd.
Your Green candidate
Peter Garbutt (see photo above) will be the Green Party candidate in our area in the May 201 9 Council elections. Peter said "I've been campaigning in our area for many years. I'm delighted to now have the opportunity to represent local people like you."
Useful contacts and information
Alison Teal 07500 76541 9 or alison.teal@sheffield.gov.uk
Councillor surgery, 1 0.30-1 1 .30am on 3rd Saturday of each month, Highfield Library, S2 4NF