Sheffield Green Party gravely concerned at loss of second of 'our' hen harriers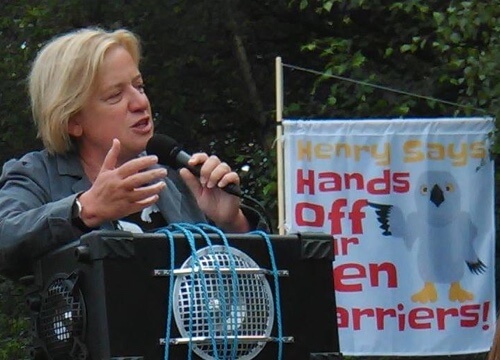 Sheffield Green Party has expressed its concern at the disappearance and apparent death of the young hen harrier "Arthur," which fledged from a nest in the Peak District this summer, protected by a dedicated team of volunteers.
This was the first time these magnificent birds, which are suffering from acute, illegal persecution, had successfully nested in the Peak District in four years.
The RSPB today reported that Arthur's tag was last registered at 9.55am on October 26, close to Spaunton Moor, owned by George Winn-Darley, the North York Moors representative for the Moorland Association.
It said that Investigations staff had search the area, but found no trace of the bird or tag. (1) The police and RSPB are appealing for information about the disappearance.
Arthur's nest mate, Olivia, disappeared near a grouse moor in the Peak District in September.
Bob Berzins, author of a report for Sheffield Green Party earlier this year titled Report from the Front Line: What's Happening on Moors near Sheffield, and a volunteer who helped guard the nest, said: "Sadly, a familiar pattern has repeated itself. Arthur has disappeared near a grouse moor in unexplained circumstances, as did Olivia.
"Mark Avery, author of Inglorious: Conflict in the Uplands, collated the information on known deaths of this year's young hen harriers before Arthur's fate was known. He found 12 had died in circumstances known to be natural. In every case their body and the transmitter was found, allowing a post mortem. None of these was on driven grouse moors. Yet the seven that have all disappeared without trace have all done so over or near driven grouse shooting moors." (3)
"There should be 300 breeding pairs of hen harriers in England, yet this year there were just nine, and already we have seen the apparently unnatural loss of seven of the young birds from those nests."
Natalie Bennett, former Green Party leader who lives in Sheffield, said: "I've joined campaigners including Chris Packham and Mark Avery for several years now in calling for a ban on driven grouse shooting. The link between illegal persecution of raptors and the industry is clear.
"But there's also the broader issue of the massive slaughter of many other species, including wonderful mountain hares in the Peak District, and foxes, crows and ravens, stoats and weasels across the country.
"Land management for driven grouse shooting also increases the risk of flooding and reduces carbon storage. We are all paying a high price for this industry that a few engage in, a so-called sport that is really a slaughter."
Notes
(1) https://raptorpersecutionscotland.wordpress.com/2018/11/12/satellite-tagged-hen-harrier-arthur-disappears-near-grouse-moor-in-north-york-moors-national-park/
(2) https://sheffieldgreenparty.org.uk/2018/08/09/sheffield-greens-release-report-about-destruction-and-slaughter-on-the-moors/
(3) https://markavery.info/2018/11/06/12-0-and-0-7-quite-striking-results/