Green councillors have welcomed success with support for items in previous Green council budget proposals.
Late additions to the council's spending plans – set to be approved at the council's Cabinet meeting on Wednesday – include several items included in previous Green budget:
• £300,000 extra for the council's private sector housing teams. In previous budgets, the Green councillors repeatedly proposed extra resources to help tenants and take enforcement action on substandard rented housing in the private sector.
• £1.1 million for community safety. In March 2020, Green councillors proposed to employ four "Safer Neighbourhoods Officers," with a focus on youth work, to support young people and their families. They also found funding for 4 extra PCSOs.
• £500,000 for new neighbourhood working. In their March 2020 budget proposals, Green councillors said the public wanted to see more active work in local areas and proposed to reverse the Administration's cut to locality working.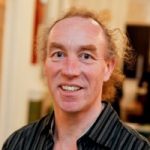 Douglas Johnson, Green Councillor for City Ward, said,
"These are all good spending proposals and align with proposals in our previous budget amendments which Labour councillors have repeatedly voted against.
"We want to see more council resources put into working in communities, enforcement of private tenants' rights and safer communities.

"Better local working is a key demand of the It's Our City campaign for better governance of the council. The irony is that this spending decision was made a fortnight ago by the Labour group, without opposition councillors being made aware of the new funding.

"What's disappointing, however, is the absolutely zero resource put in to sustainability and achieving a zero-carbon city. There still needs to be a substantial change in Sheffield's actions to address climate change and we would like to see this brought in to the council budget.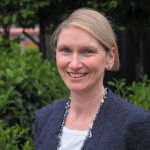 Cllr Alison Teal (Nether Edge and Sharrow ward) added,
It's great to see Labour have taken on Green ideas and we are pleased they will be adopted. Imagine how much better the people of Sheffield would be served if all of their elected councillors worked together!

There is a glaring problem which Labour have failed to understand, however.

This budget ought to reflect the seriousness of the climate and ecological crisis we are facing. For example, where is the money to fund the new officer positions we need, with the expertise and knowledge to enable the city to realise our carbon reduction targets?

The emergency is real and yet it is not accounted for in Labour's spending plans. Bob Johnson is setting us up to fail, and this is profoundly unacceptable.