Jason Leman writes on the importance of unions for creating a fairer and more equal place
The pandemic and Brexit are bringing rising costs and pressures onto individuals and businesses. The risk is that those who can least afford it, like bin-workers, care-workers or cleaners, will bear the burden. The recent successes of workers in Sheffield, pushing Veolia and the University to improve pay, shows how important unions are.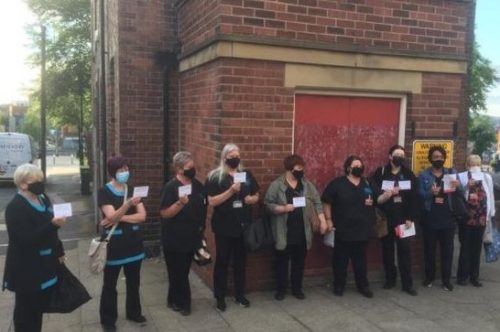 Like any political party, the Green Party doesn't agree with every position taken by every union. But whatever your political colour, or even if it's none, we all need to recognise the unions play in making our country a fairer more equal place. Unions are a voice, sometimes the only voice, that speaks up for the people turning up day-in day-out to keep our city going.
There are businesses that stand with workers through difficult times, who care about the quality of life, not just the bottom-line. Unfortunately too many employers
fail to do that, offering poverty pay, contracts that offer no guaranteed wages, and workplace bullying. There is a union for everyone, in work or not, even if it is sometimes a battle to be recognised by employers. If you are stressed about low pay or conditions in your workplace, join a union!
Letter published in the Sheffield Star, Saturday November 6th
For more on unions see our meeting on Trades Unions and the climate crisis