This is a letter by Graham Wroe, Sheffield Green Party candidate for Nether Edge and Sharrow
The premiere of The Felling at a packed City Hall was a huge success. The film captures the amazing spirit of the tree campaigners who had no choice but to take radical action. They put their bodies on the line risking huge fines and even imprisonment to prevent the needless destruction of our street trees. They stood up to the bullying tactics of the Council who were determined to meet the target of cutting down 17500 trees, despite the huge reputational damage this was doing to our city.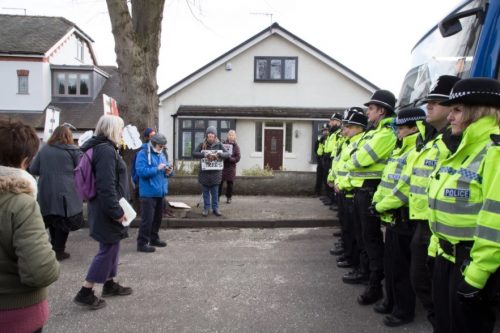 How wonderful it is that the Council have now moved on from the dark days of dawn raids to destroy our trees. We now have an excellent Tree Strategy that ensures our urban forest is managed sustainably. It has been heartening to see new street trees planted in Nether Edge recently, paid for by crowdfunding from local residents. Thanks to the co-operative agreement between the Green and Labour Parties on the Council an inquiry will soon begin under the chairmanship of Sir Mark Lowcock. Hopefully, this will reveal the truths behind the dispute and lead to some reconciliation.
If we are going to protect humanity from the increasing threat of global heating we can learn much from the tactics used by the protestors in the film. Non-violent direct action has once again proved to be successful. These are the tactics that will be necessary to force corporations and governments to act now to reduce our carbon emissions. Do go and watch the film for a masterclass in non-violent direct action. Catch it at the Showroom from April 1st.