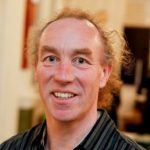 The Inquiry came about as a Green Party initiative, negotiated in May 2021 when the Co-operative Executive arrangements for running the council were negotiated between the Labour and Green Parties. As the result of a thorough process, Sir Mark Lowcock was appointed as the Independent Chair of the Inquiry.
Sir Mark is a former Permanent Secretary and United Nations Under-Secretary-General for Humanitarian Affairs and Emergency Relief Coordinator.
Commenting on the report, Cllr Douglas Johnson said.
"I very much welcome the publication of this report into a "dark episode" in Sheffield's history. Naturally, we will take time to read the report more carefully over the next few days and see how it meets the aims of not only telling a true story of what happened but to seek understanding of why everyone involved acted the way they did."
"It is clear that the lack of openness and honesty not only did damage to the people of Sheffield and the natural environment but was also self-defeating for those in the Council at that time who were seeking to push through their programme despite all the opposition. We fully agree with the Inquiry's assessment that what the campaigners saw as the Council's 'irrational, unreasonable, deceitful, dishonest, bullying and intimidating behaviour is what generated the determination, persistence, creativity and ingenuity that the campaigners displayed. The Council's behaviour, in other words, was the fuel that drove the protests.'"

"However, I also welcome the acknowledgement that the council 'failed … to understand the value people attached to trees.' Our natural world is clearly important to Sheffield citizens of all ages."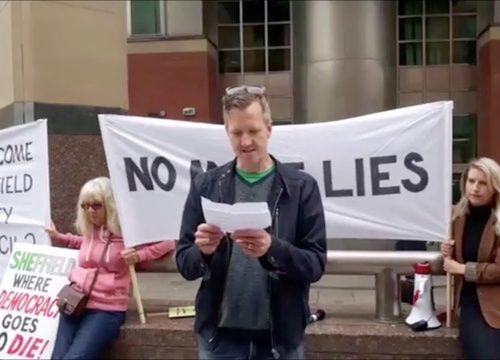 Cllr Paul Turpin was heavily involved in the street tree campaigns. He said,
"This is an emotive and powerful report of what happened when the council decided to go to war with the citizens of Sheffield. Feeding division and fueling a conflict that has left many people hurt and traumatised.
"It brings back the memory of tears streaming down my face as I contacted police while Amey security guards were assaulting members of the public. The sound of their screams as these men dragged those brave women forcefully from under the trees on Meersbrook Park Road will live with me forever.
"I'm glad that the council is now being open and honest about their role, about the bad leadership and many human errors that occurred. It is important that Sir Mark acknowledged the anxiety, stress, injuries and wider physical and mental health problems caused to many people in Sheffield."

The Independent Inquiry into the Street Trees Dispute final report is at:
https://www.sheffield.gov.uk/your-city-council/independent-inquiry-into-street-trees-dispute
The written statement of Cllr Douglas Johnson to the Street Tree Inquiry can be found at:
First street tree inquiry hearings broadcast