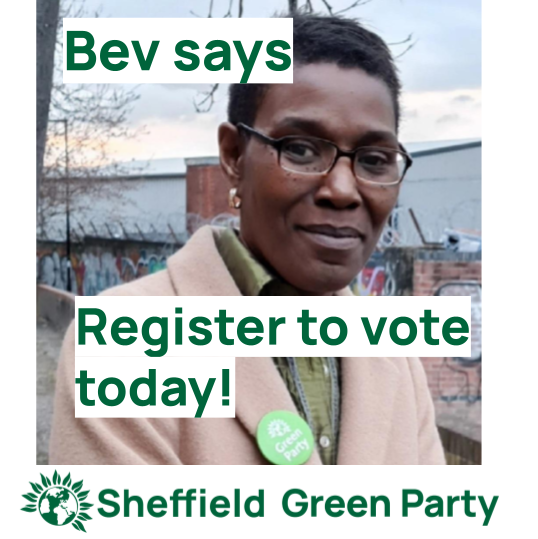 Sheffield Green Party is once again running a full slate of candidates by standing in every ward in Sheffield in the elections on May 4th.
Find out about our campaign on the Elections page and find your local candidate here.
Please also support our Crowdfunder to raise the money we need for this campaign.
Register to vote by April 17th and apply for a postal vote by April 18th via www.sheffield.gov.uk/your-city-council/voting
Julia Armstrong reported on the press launch here.