Here's a list of our current campaigns. Why not get involved?
(See also our Good News Page, including 2020 Achievements)
Supporting small Independents
Response to Incinerator planning applications
Build Back Better Transport
Response to the Sheffield Local Plan
Clean Air Zone letter to the press
Support for climate and Ecological Emergency Bill
Response to Hanover Tower Report
Response to new Dual Carrriageway proposal
Owlthorpe Fields appeal
Opposition to Labour's proposal to cancel political debates in full council meetings
Sheffield firework ban and draft GPEW motion
Renewed plight of Sheffield homeless
Promoting UBI
Comment on planning application for Initial Asylum Accommodation in City Ward
Supporting Declaration of Biodiversity Emergency
Call for action on street drinking, knife crime and sexual abuse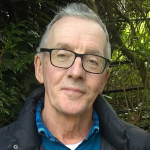 Contact Campaigns Coordinator Stewart Henderson for more information.