Here's a list of our current campaigns. Why not get involved?
(See also our Good News Page)
Supporting small Independents
Response to Incinerator planning applications
Build Back Better Transport
Response to the Sheffield Local Plan
Clean Air Zone letter to the press
Support for climate and Ecological Emergency Bill
Response to Hanover Tower Report
Response to new Dual Carrriageway proposal
Owlthorpe Fields appeal
Objection to Outokumpu planning application
Opposition to Labour's proposal to cancel political debates in full council meetings
Promoting the Parliament Project
Extending park path lighting and other measures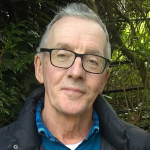 Contact Campaigns Coordinator Stewart Henderson for more information.