Here's a list of our current campaigns. Why not get involved?
(See also our Good News Page, including 2020 Achievements)
Build Back Better Transport
Clean Air Zone

Response to new Dual Carriageway proposal

Owlthorpe Fields appeal
Sheffield firework ban
Green City Partnership Board
Promoting UBI
New road safety measures on busy Walkley junction
Call for Ecological Emergency
Have a COP Conversation this month
Support for UN day of action against racism Sheffield event March 20th
Supporting Stanley Road Bunanza
Supporting direct rail link to Manchester Airport
Allotment Fires
Green New Deal involvement
Council consultation on recycling
Neighbour notification letters
Against Immigration Reporting
Food Poverty
Keep the Universal Credit Uplift
Sheffield Greens welcome budget wins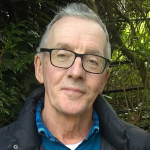 Contact Campaigns Coordinator Stewart Henderson for more information.