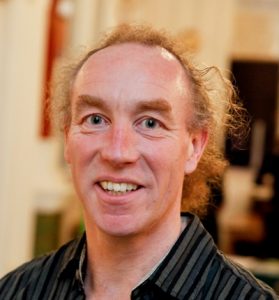 The Clean Air Zone became operational this morning. Here Cllr Douglas Johnson explains 20 important things you need to know about it.
1.     The Clean Air Zone charges for buses, HGVs and vans come into force on Monday 27th February.  The CAZ has been several years in the making and was formally approved in principle by the (Labour & Green) Co-operative Executive in October 2021.
2.     Sheffield Green Party has campaigned for action on air pollution for many years. Air pollution contributes to premature deaths and chronic respiratory illness every year in Sheffield.    We often quoted the figure of 500 early deaths a year.  Due to progress in vehicle emissions over several years, this is more likely to be in the region of about 360 early deaths every year in Sheffield.  It is still a public health issue. It especially affects children, whose lungs are still developing.
3.     The CAZ is a legal requirement because of the government's failure to address illegal levels of nitrogen dioxide.  It is not about carbon emissions or pollution from particulate matter but is in line with reducing these too.
4.     The aim of the CAZ is to incentivise upgrading polluting vehicles.  There is a carrot – millions of pounds in grants for businesses – and a stick – charges for vehicles which pollute.
5.     The CAZ does not include charging private cars, motorbikes or SUVs.  Sheffield Green Party argued that the council should at least have included a proposal to charge cars  when consulting on it in 2018.  There is no prospect now of charging cars under the CAZ.
6.     You can check online if your vehicle is liable to the CAZ charge. The vehicle checker is at https://www.gov.uk/clean-air-zones.
7.     Most buses have been retrofitted and will not be subject to the charge.  The council obtained grants to upgrade 292 buses and there was enough left over to do another 16. This means fares will not increase because of the CAZ.
8.     Many HGVs and vans will not have to pay the charge. All Diesel vehicles manufactured since September 2016 will be Euro 6 standard and will comply. All petrol vehicles manufactured since 2006 will also comply.
9.     Black taxis (Hackney carriages) will not be charged until June.
10.  Drivers of older, polluting vans or private-hire taxis can apply for an exemption until June. This is at no cost, so it makes sense to do.
11.  There are millions of pounds available in grants for businesses to upgrade vehicles. grants to contribute towards the cost are typically £4,500 towards a van, £6,000 towards a hackney cab and £3,500 towards a private-hire taxi.
12.  So far, over 2,500 grant applications are being processed.  Drivers will be exempt from any charges until their application is decided. So, it makes sense to apply.
13.  There is going to be a scheme for retrospective grants. This will help anyone who upgraded their vehicle since October 2021. This isn't live yet but is worth being aware of.
14.  If you have to pay charges, you have to go online to the government website.  You can pay the charge 6 days before or after your date of travel. Part of the reason is another incentive for businesses to upgrade to less polluting vehicles.
15.  Enforcement is by cameras on the inner ring road. This will be with automatic number plate recognition (ANPR).
16.  The Inner Ring road has been chosen because Sheffield's geography means it controls the city's road system.  This is important so that the benefits of the scheme are felt in all areas of the city, not just the centre. Tackling air pollution is an equality issue. Without the ring road being included, the air pollution would not be brought back within legal limits soon enough.
17.  There is a risk of van drivers trying to rat-run through residential streets to avoid charges. However, these may not be economical for businesses in terms of extra fuel or time taken.  The Star published an article promoting all the rat-runs they could find but this just makes it clear they aren't going to be very effective except for a very small number of destinations.
18.  There are bound to be some teething issues as the system goes live.
19. The CAZ won't be making a profit. The charges from the CAZ will pay for the cost of operating the system – it creates several new jobs for people – and any surplus will go back into more air pollution measures.
20. Full details of the CAZ scheme are available at www.sheffield.gov.uk/cleanair