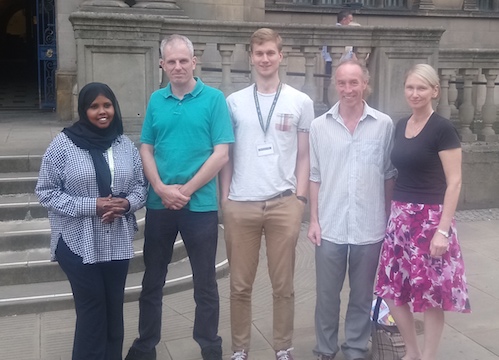 Green Party councillors will be proposing a budget that will empower communities, tackle climate change and create new jobs.
The amendment – which will be published later today – will propose to Wednesday's budget-setting Council meeting:
More jobs in branch libraries, advice centres, police and safe neighbourhoods,
Investment in more jobs in energy production, cycling infrastructure and better housing
Measures to address children's mental wellbeing, more sustainable living and greater fairness by cutting executive pay
Return of the FreeBee bus
Webcasting of council meetings for greater openness
A workplace parking levy to fund future public transport
Water fountains and gym equipment in parks, promoting the economy though tourism and heritage – and more trees
Cllr Alison Teal (Nether Edge and Sharrow Ward) said,
"Sheffield Green Party councillors have focused on ways to improve the lives and prospects of the residents of the city, while recognising the vital importance of keeping the reality of the climate emergency in all decision making."
"Climate change requires us to make changes in small and large scale ways. Drinking fountains will reduce single-use plastics; steps towards reopening the Don Valley Railway, measuring air pollution, funding the FreeBee bus and improved cycle-ways will change the way we travel to work. Planting fruit trees and employing a sustainability officer to support business and residents will help us adapt to carbon-reduced living. Larger-scale energy efficiency schemes in schools and solar panels on social housing will address fuel poverty and carbon reduction.
Douglas Johnson, Green Councillor for City Ward, added,
"This is a chance to create new jobs and to look to the future with a range of Green proposals."
Notes
The Council budget will be set at its meeting on Wednesday 6th March at 2pm
Sheffield Green Party's full budget amendment will be published later today.
Earlier Green Party proposals include: