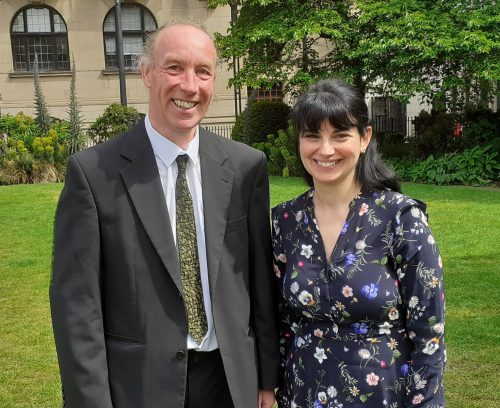 Green Councillors have new roles on Sheffield City Council after a change to a modern committee system.
This is a successful outcome for a long-standing Green Party campaign to distribute power and control. It means that all councillors take responsibility for decision-making, instead of control by a small Cabinet.

After talks between all three party groups, Labour and Lib Dem councillors agreed a model to allocate chairs of committees under a Labour leadership.

Under this arrangement, Greens have been given new roles as Chairs of the Housing and Health & Adult Social Care committees.

Cllr Douglas Johnson, the group leader for Green Party councillors, said,

"Last year, we led negotiations by proposing a 3-way "Rainbow Cabinet." The outcome was the Greens taking up three Executive roles which were carried out successfully throughout the year.

This year we are pleased that all three parties finally have places under the new committee system with committee chairs being split between Labour, Lib Dem and Green groups.

"Personally, I am disappointed not to be able to continue to lead the council on climate change and transport. However, I will do my very best for the city as the new Chair of the Housing Committee, to campaign for safe, warm, affordable homes for everyone.

Cllr Angela Argenzio, the new Deputy Leader of the Green group of councillors, said,

"As Co-chairs of the Health and Adult Social Care Committee, Cllr Martin Phipps and I will bring our experience of working through the previous Health Scrutiny Committee to tackle the enormous budget challenges that the council faces through the cost of social care."

ENDS

For more information please contact Douglas Johnson on 07981 860 662 or at douglas.johnson@sheffieldgreenparty.org.uk

NOTES TO EDITORS

The Green group of councillors was the only party to increase its seats on the council in this year's elections. It now has 14 seats but is still the smallest party group. The Council now comprises 39 Labour, 29 LibDem, and 14 Green councillors. There is also one Conservative and one Independent who resigned from Labour.

The Greens made a net gain of an additional seat in the May 2022 local elections.

Under the modern committee system, the council's "Administration" will be the new Strategy and Resources Committee, which is made up of the other committee chairs and the council Leader.