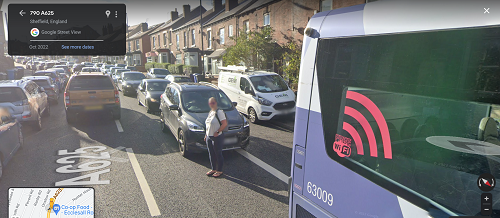 Sheffield's 14 Green councillors have said it is time for the misinformation, from both Labour and Lib Dem councillors, to end, on red routes and bus lanes.
Sheffield Green Party has produced a leaflet debunking the myths from Labour and Liberal Democrat councillors and describing the reality.
Councillor Ruth Mersereau said,
"If there is one very clear message that has come out of the Independent Inquiry into the Sheffield Trees scandal, it is that politicians should tell the truth and that trying to mislead the public about local issues has to end. This is as true about how Labour has approached the issue of red routes and bus lanes as it was about the Street Trees scandal."
In a recent interview on BBC Radio Sheffield, Labour Councillor Mazher Iqbal, Co-Chair of the Transport, Regeneration and Climate Committee claimed that Green Councillor Douglas Johnson had " signed off these schemes without consultation".
This was untrue. Cllr Johnson had not in fact "signed off" anything to do with this scheme. And there has been a substantial consultation on initial proposals that had received 3,680 responses. Further consultation will take place on any specific proposals.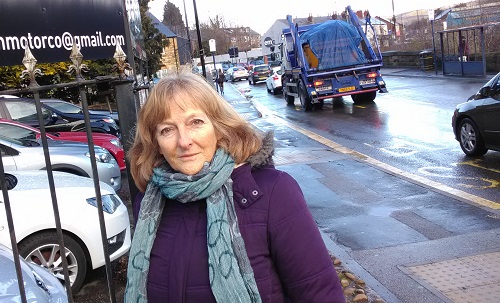 Councillor Christine Gilligan, deputy chair of the Transport, Regeneration and Climate Change Committee, said,
"When untrue claims are made to the public in pursuit of votes, it undermines people's faith in the Council. It should be a simple ask to expect politicians to tell the truth.

"There have been many incorrect stories being put out there by Labour and Lib Dem councillors and it is clear that it is about manipulating local people in advance of the local elections on Thursday 4th of May. Sheffield deserves better and that is why we are making sure that the facts are made available to people so they can make up their own minds.

"Councillor Iqbal has said that he personally is taking red routes "off the table". This is not something he can do. Whether you agree with red routes or not, no single councillor has decision-making power alone. Under the new committee system all councillors have to be involved in decision-making and the final decision has to be taken by one of the formally constituted committees, based on proper reports, officer advice and evidence.

"That is what the 'It's our City' campaign was all about. In the 2021 referendum, 65% of Sheffielders voted for a Modern Committee System to replace the undemocratic 'Strong Leader' model favoured by Labour. Most people in Sheffield wanted to stop a small group of councillors unilaterally making decisions with no reference to other democratically elected councillors. Ignoring the will of the people of Sheffield has to stop."

ENDS
NOTES TO EDITORS
Connecting Sheffield is part of the long term vision for the future of travel in Sheffield. Over time it aims to transform travel in Sheffield by creating high-quality, convenient and safer routes into and around the city for cycling, walking and public transport.
The Transport, Regeneration and Climate Change Committee is made up of 4 Labour, 3 LibDem and 2 Green councillors.
The mythbuster can be found at www.sheffieldgreenparty.org