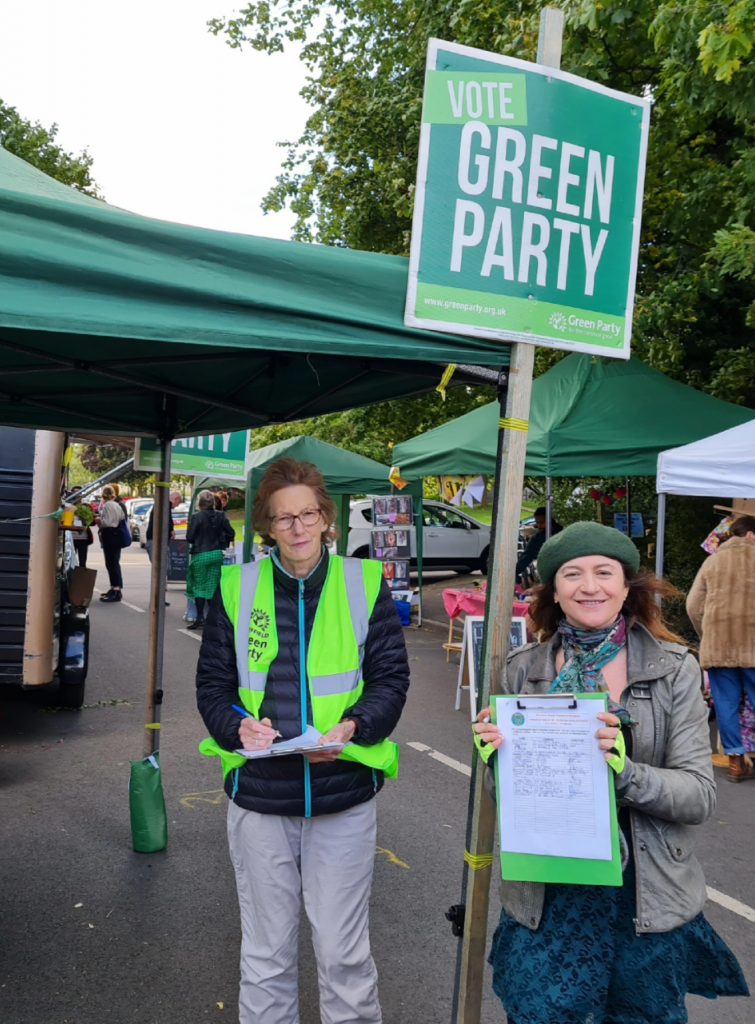 Sheffield Green councillors have welcomed the forthcoming return of the number 10/10a bus service. The circular service linked Gleadless Valley and Heeley, Nether Edge, Broomhill and Netherthorpe through to the Royal Hallamshire Hospital and was withdrawn last August.

In September last year, Greens supported a petition initiated by Gleadless Valley Tenants and Residents Association to save the bus service. Green Councillors, Alexi Dimond, Marieanne Elliot and Paul Turpin together with Sally Pedley of Gleadless Valley Tenants and Residents Association wrote an open letter (1) to South Yorkshire Mayor Oliver Coppard asking him to intervene and seek another operator to run the service.

Gleadless Valley Green Councillor Alexi Dimond said,

"This is great news and I'd like to thank the TARA and everyone who was involved in the campaign to restore the service. As soon as the service was cut, Green Councillors worked with the TARA to create a petition. We have played our part in keeping the petition going because we never gave up hope that a service that is so valued, particularly by many elderly residents, would return.

"I would like to thank the Mayor Oliver Coppard for his intervention and for listening to those of us in the community who have been fighting these cuts for many months.

"Unfortunately many bus services across Sheffield remain in a tenuous position due to rising costs and we need to be ever vigilant to ensure services are maintained. Many people on the lowest incomes cannot afford cars or taxis and so cuts like these affect people on the lowest incomes the most. That is why government support is so necessary, particularly at a time when so many households are under extreme cost of living pressures."

Gleadless Valley Green Councillor Marieanne Elliot said,

"As soon as we knew that the number 10 was going to stop running we started campaigning. I'm very pleased that the campaign has been successful. Over 1000 signatures were collected by the Gleadless Valley TARA and Green councillors because of the real impacts the loss of this service has had. Thank you to everyone who signed – it really made a positive difference."

Cllr Paul Turpin says,
"This service is vital for people across Sheffield who need to get to the hospital, whether it be for healthcare or to work. Clearly, this bus route means a lot to those who need it and I'm glad it is finally being reinstated.

"It hasn't escaped me that the loss of the service when Powells folded could have been avoided if the service wasn't simply granted to the company with the lowest tender in the first place. Reliability and quality of service should always be a priority in these circumstances."

Cllr Brian Holmshaw, Green Party Councillor for Broomhill and Sharrow Vale said:

"The 10/10a is a vital service for getting to and from the Hallamshire Hospital from Endcliffe, Sharrow Vale, Hunters Bar and Brocco Bank and for young people attending King Edwards VII School and the primary schools in the area. Local councillors in the city campaigned hard for it's return on behalf of our constituents, and I'm pleased to see that the Mayor's office have responded positively."

Cllr Bernard Little, Green Party Councillor for Walkley said,

"I am delighted for residents who depend on the number 10 in getting to the Royal Hallamshire Hospital and shop in Upperthorpe."


Photo – Green Campaigner Rachel Hope with Green Councillor Marieanne Elliot collecting signatures for their petition to save the 10/10a bus service.

Notes

(1) The TARA and councillors' letter can be found at: Open Letter calling for number 10/10a bus service to be restored from Gleadless Valley Green Councillors and Gleadless Valley TARA | Sheffield Green Party
(2) The 10/10a route will operate from 24th July and will be run by Stagecoach.