Martin Phipps writes on the recent report about Sheffield being the UK's most sustainable city
It's good news that Sheffield has been named the UK's most sustainable city in a University of Southampton report. Or is it?
A third of Sheffield is within the Peak District national park, 60% is green space and we have 250 parks, woodlands and gardens plus 4.5 million trees – the most per person in Europe. We all benefit from this.
But the phrase "Europe's greenest city" has been used too often in the past by political leaders running Sheffield to muddy the waters on climate emergency action. We have a massive head start and with more ambition could be one of the world-leading cities whose actions inspire others to follow.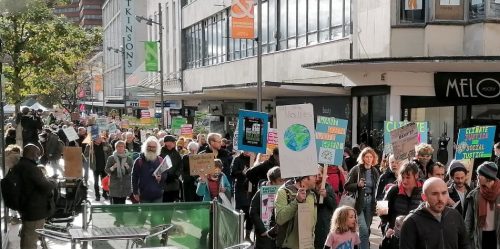 Opportunities were missed, like fitting thousands of council homes with solar panels at no cost when the Feed In Tariff made this more financially viable. The felling of street trees saw the national spotlight fall on a council disconnected from nature and the climate emergency.
The previous administration sat on £24 million government funding to implement a Clean Air Zone for 18 months. Current council leader Terry Fox argued to bring motorised traffic back to Pinstone St and Leopold St. Greens in the council executive, backed by officer reports and public support, have ensured that decisions have now been made on both that will move the city forwards, not backwards.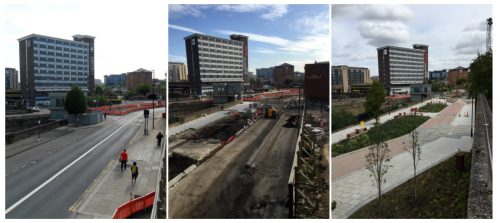 The Grey to Green project in Castlegate has shown what's possible. Cities of the future need to be clean, attractive places to visit for leisure. We should be creating safe, traffic-free, walking and cycling environments in city centres with electric buses and taxis accessible within walking distance.
We can't rely on current world or UK political leaders to take the urgent action needed to address the climate emergency. It's down to us to act in our communities while collectively pushing all councillors of all parties to embrace the clean and healthy future we need.
Acting on the climate emergency must now drive all council actions if Sheffield wants to describe itself as a sustainable green city with real conviction.
This letter was sent for publication, to see all our letters to the press click here