Green Councillor Ruth Mersereau has condemned the proposals to convert the former offices at Rockingham House into 162 apartments as delivering "mainly very pokey flats"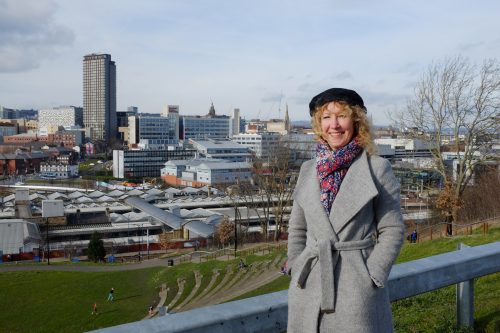 Councillor Mersereau said "the studios are exceptionally small with 50 studios measuring 20-22 square metres and 56 studios measuring 23-24 square metres.  Government standards say that a one person dwelling should be a minimum of 37 square metres.  The size of these studios does not allow for comfortable, reasonable living standards"
Bizarrely, the developers had said they didn't want to build student accommodation in their planning statement as they said they "are not comfortable with the small size of the units and it is not in line with their premium brand".  The development is said to be aimed at post-graduates, empty nesters, young professionals and 'downsizers'.
"Actually this development seems to be aiming at cramming as many units as possible into Rockingham House to maximise their profits and minimise space standards."
Cllr Mersereau expressed concern that the increase in height of the building was not in keeping with the nearby conservation area – and the loss of light would negatively impact residents in neighbouring properties. She also referenced the lack of cycle parking with only 64 spaces for 162 apartments.
Cllr Mersereau also has some real concerns about fire safety in this block of cramped apartments; "as this is a change of use from office accommodation to residential accommodation, particular attention needs to be given to fire safety as there is no permanent protected shaft forming the central stair core. As the development is over 18 metres we need to ensure that cladding on the external wall is compliant with the latest building regulations. If it is not it should be removed. If we are serious about learning from the Grenfell tragedy then we need to ensure we have the very highest standards of fire safety in all apartments."