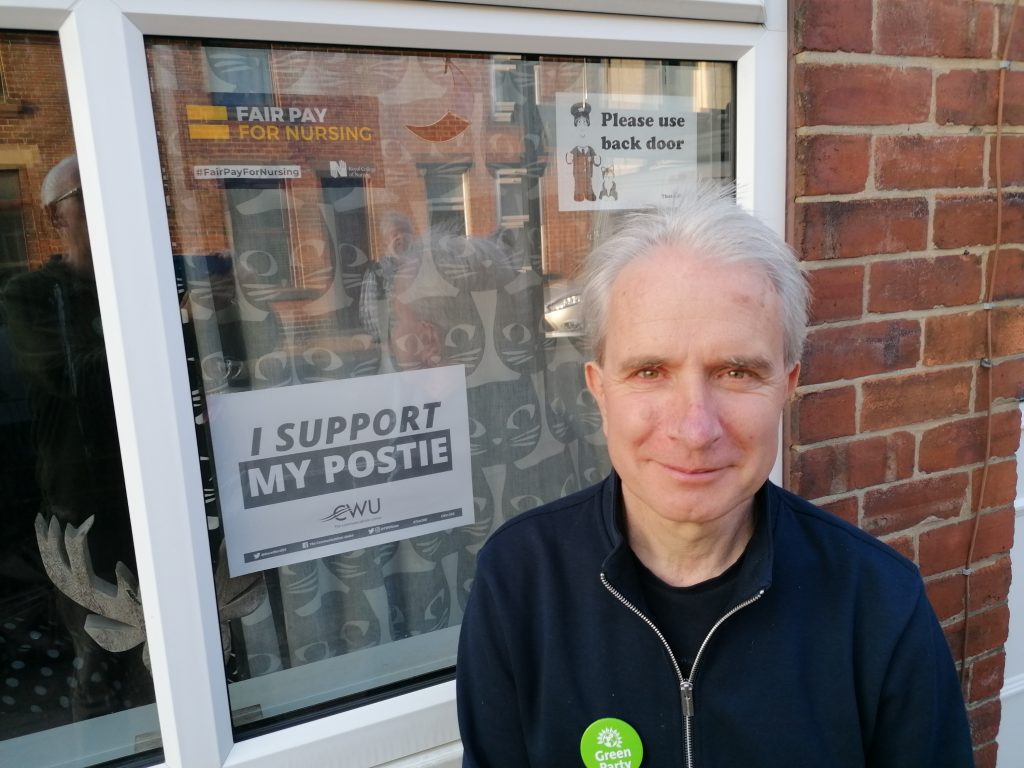 Senior bosses at Royal Mail have just been hauled before a Parliamentary Select Committee. Their report outlined that the company had "systematically failed to deliver" the universal service obligation to deliver letters, prioritising more lucrative parcels instead. 
You may be experiencing this in your household. We've been talking to posties who tell us that previous full staffing has been replaced by a new system with inadequate staffing that now requires 15% overtime to cover all rounds. It's impacting Hillsborough, Stannington and Walkey in my sorting office area and deliveries on your road could now be entirely reliant on staff doing enough overtime. 
These roads are sometimes seeing no post for a week and then it all arrives in one bundle. One customer told us they had posted a letter to themselves first class in desperation to test the system and were still waiting for it a week later. 
We've been told that Royal Mail got behind in Sheffield during the snow and ice in December and has yet to get back on top of deliveries under this new system which management know does not work. 
Current strikes in public services are not just about pay. They are about long hours and poor working conditions leading to demotivated staff delivering poor service to customers. Strike votes are reaching the required threshold backed by massive public support as union membership soars. Even headteachers have indicated a willingness to strike.
Please thank your local postie for keeping things going despite the incompetence of Royal Mail's management. They want the failings of the new systems to reach management at the highest levels so please submit a complaint via their website if you need to. 
We also need the government to recognise the need to properly fund public services and pay staff adequately for the valuable jobs they perform on our behalf. 
Council election candidate, Hillsborough Green Party
Find out about your election candidates here.