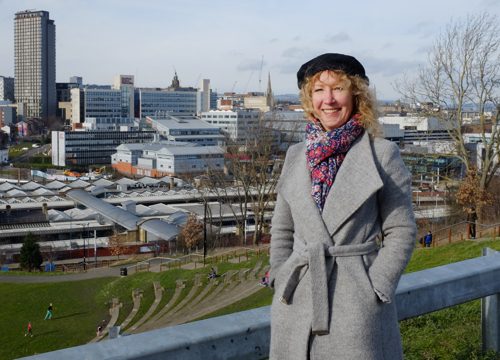 Dear Editor
City Ward Green councillors, Sheffield Green Party and the Green Party nationally are committed to high housing standards. Housing issues form much of our enquiries, including from students.
In City Ward, we have supported:
Students affected by the cost of living price hike that was applied to supposedly fixed-cost packages

Residents affected by damp, mould and pest issues

Residents who have been placed in inappropriate housing for their medical needs

Residents, in commenting on planning and licensing applications that would affect their quality of housing, from loss of light, loss of privacy and sometimes even loss of sleep, as well as objecting to flats that are too small for good quality of living
We are also in contact with those affected by the ongoing horrendous building safety crisis. Much more Government support for residents is required, both to ensure residents' safety and to release them from flats they cannot sell.
The Green Party are committed to a better quality of housing, supporting and proposing insulation programmes for warmer homes, lower energy bills and lower carbon emissions. We support action on unaffordable rents by using rent controls, more council housing built to the highest energy efficiency standards, and city-wide landlord licensing.
As my colleague Cllr Douglas Johnson, chair of the Housing committee, said in his budget speech, "We believe in good public services". This is one of the reasons that we believe public services should be in public ownership, a view unfortunately no longer shared by Labour who, under Keir Starmer, have abandoned commitments to bring into public ownership services such as energy and water.
As City Ward councillors, we are regularly in touch with residents, attending regular community group meetings across the ward, and contacting residents about proposals or ideas. We are also contactable for casework by phone or email.